HTC One M9 Otterbox case accessories hit the scene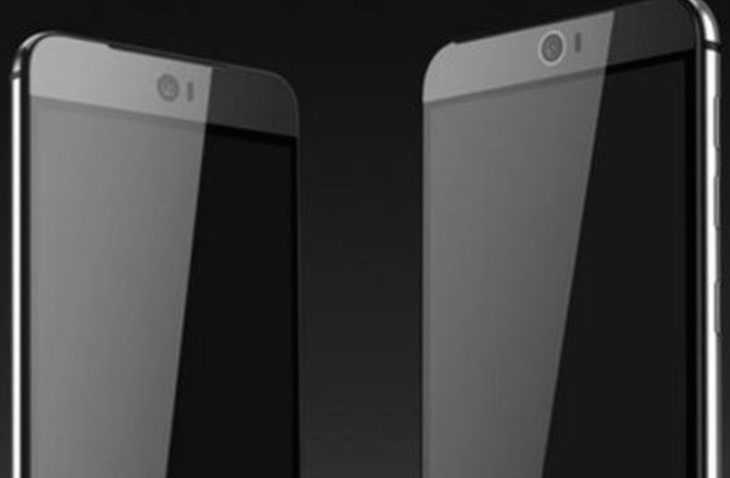 The HTC One M9 is nearing an official unveiling, set to take place at an event on March 1st. As usual the closer we get to a big device reveal, the more leaks and news we hear. Now some HTC One M9 Otterbox cases have hit the scene. Read on for details and also price.
Last week we reported on a render that had surfaced of the One M9 that looked pretty plausible, and following this we saw a TUDIA case said to be for the device turn up on Amazon. It's impossible to say at this point what is the real deal and what isn't but these new Otterbox case accessories certainly look genuine, and Otterbox is a big name accessory maker.
The case lineup that has shown up on the website of a Dutch official Otterbox reseller reveals cases in gray and black, though it's possible that other colors could be coming too. They are from the well-known Commuter and Defender series of Otterbox cases, and the large cutout for the camera area on the back fits with previous rumors. The prices are listed as€29.95 and €39.95, and a release date of the cases is set for April 1st, which may or may not be an indicator for the One M9 release date.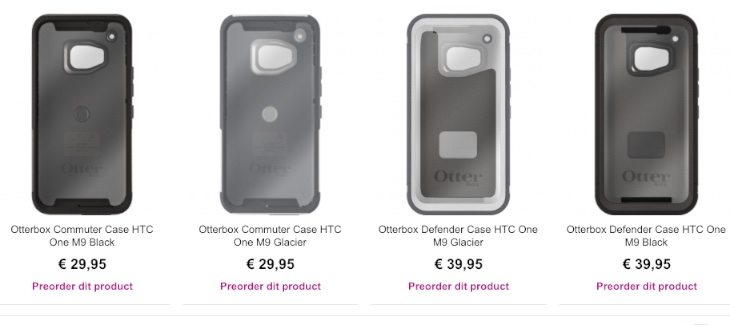 Specs rumored so far for the One M9 include a Qualcomm Snapdragon 810 octa-core processor, Adreno 430 graphics, a 5-inch display, and 3GB of RAM. A recent report cited an insider source giving camera specs and saying that the phone will have a 20.7-megapixel rear camera and 4-megapixel UltraPixel front-facing unit. It's likely to run Android Lollipop out of the box skinned with HTC's Sense 7.0 UI.
There's a certain amount of confusion regarding rumors of two variants of the One M9. For some time now we've been hearing of a larger model dubbed the HTC One M9 Plus (aka HTC Hima Ace). However, a few days ago there was a leak regarding a new HTC Desire phone dubbed the A55, with very impressive specs. It has been suggested that this has replaced the rumored One M9 Plus, although nothing is confirmed at this point.
As for the cases, the source of the leak now says that an insider from Otterbox has confirmed they are genuine, though of course we can't corroborate that. There's now less than a month to go until the wraps are finally taken off the HTC One M9 when all the speculation will finally be translated into confirmed information.
Are you pleased to see further signs of the HTC One M9 release drawing closer? Do you already have your sights set on purchasing this smartphone when it becomes available? Let us have your comments.
Source: GSMPunt.nl
Via: Phone Arena