WickedLeak Titan 4 teased with 16MP rear camera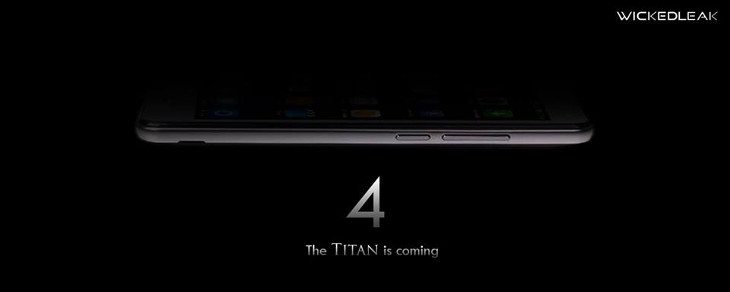 WickedLeak is a well-known brand in certain parts of the world, and we've covered several of the company's devices over the years. A new Titan series smartphone is in the works for 2015, and the company has just started teasing the WickedLeak Titan 4 through their Facebook feed.
WickedLeak has just released a teaser for a new WickedLeak Titan smartphone, and we're guessing it will be called the WickedLeak Titan 4 as every image they've shown has included the number. The WickedLeak Titan 4 design is said to take a page from Apple's book and the iPhone 6, but most of the specs are still a mystery at this time.
The WickedLeak Titan 4 teaser tells us the handset will have a 16MP rear camera with an LED flash and an 8MP front-facing snapper. This is a step up from the 13MP/5MP sensor found on the Wammy Titan 3 and WickedLeak Titan 3 Octa. The "4" will also come into play in other ways, and 4G LTE, a 64-bit processor or a 4,400mAh battery could all be on the table. One would assume Android 4.4 is a lock…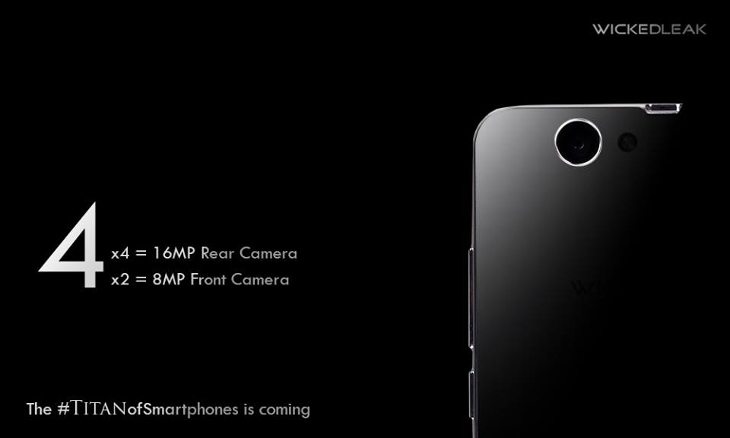 We're not sure when the next teaser of the WickedLeak Titan 4 will come, but it could be a device to keep an eye on if it carries similar specs to the WickedLeak Titan 3 Octa. Stay tuned, and we'll keep you in the loop on the WickedLeak Titan specs and price as we learn more.
via — Gizchina   source: WickedLeaks