iOS 8.3 beta review on iPhone 6 includes new emoji picker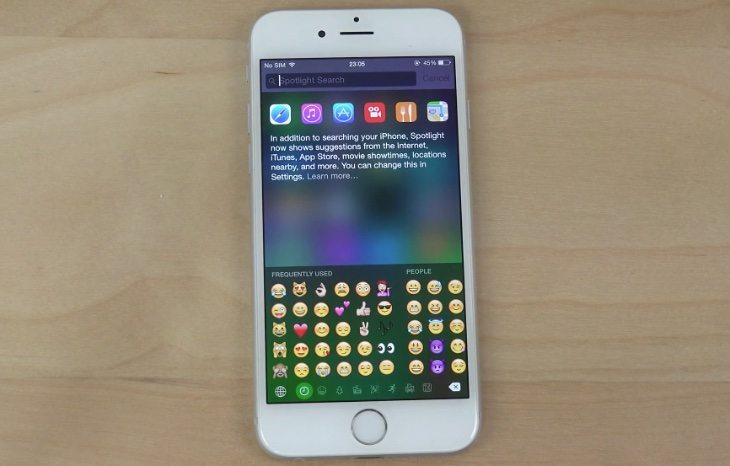 Apple's iOS 8.2 hasn't made it to a public release yet and is still in the beta stages, so it was unusual to see Apple seed the first beta of iOS 8.3 to developers two days ago. It's always interesting to see what a new iOS version has to offer, so today we have an iOS 8.3 beta review on an iPhone 6 to show you, and the update includes a new emoji picker and more.
While iOS 8.2 has its focus on Apple Watch support, iOS 8.3 improvements and new features include wireless CarPlay, improved Google login, Apple Pay for China, as well as the new emoji picker, and more. iOS 8.3 beta one is only available for developers at present and there could be several more betas before it eventually reaches a public release.
Below this story we've embedded a YouTube video of an iPhone 6 running iOS 8.3 beta review. It begins by showing that the iPhone is indeed running the iOS 8.3 beta (build 12F5027d), before moving on to General in Settings and discussing CarPlay. Although initially it was thought that there were new emojis that's not the case, but the emojis picker has had a revamp so that it's easier to scroll through them.
Next the review moves on to Google's two-step verification process when logging in or adding accounts on iOS, and you'll also spot a Geekbench test and scores along the way. Another aspect of the review is an Ookla Speedtest being performed, and there are also mentions of some more minor aspects such as bug fixes that are likely to feature.
Finally the reviewer adds some thoughts about improvements that are still required, and one of these will ring a chord with many iOS device users, a quick way of closing down all open apps. The video below gives some interesting first impressions of the first beta of iOS 8.3, and when you've watched it we'd like to hear your opinions.
What are your initial thoughts on the changes coming with iOS 8.3? Is there something you'd particularly like to see on a future iOS update that would be a real improvement? Send your comments to let us know.