BlackBerry Passport Valentine's price slash for US and Canada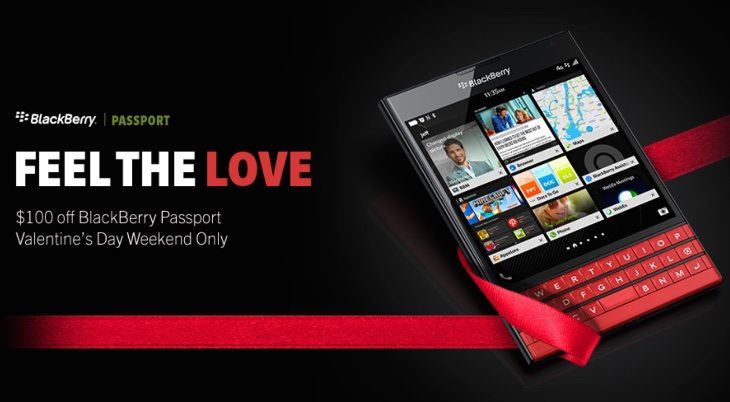 When the BlackBerry Passport smartphone released in September it certainly turned heads. Its squarish design split opinion, with many people liking its rather unique look and others disliking it at first sight, but nobody could doubt its notable specs. If you've been thinking of purchasing this phone then you may be glad you waited a bit, as there's a BlackBerry Passport Valentine's price slash for the US and Canada.
A Valentine's Day promotion from BlackBerry means that the company's flagship handset is available with up to $200 off. US buyers can now get the black or white Passport for $499 instead of $699 whereas the red colored Passport is $599 rather than $699. All three color options with these reduced prices were in stock when we just checked.
Meanwhile buyers in Canada can benefit from $125 off the regular price. The white or black Passport is now priced at $574 instead of $699 while the limited edition red Passport will set you back $674 rather than $799. BlackBerry says that these offers are for Valentine's Day weekend only and they are applicable for the BlackBerry online store.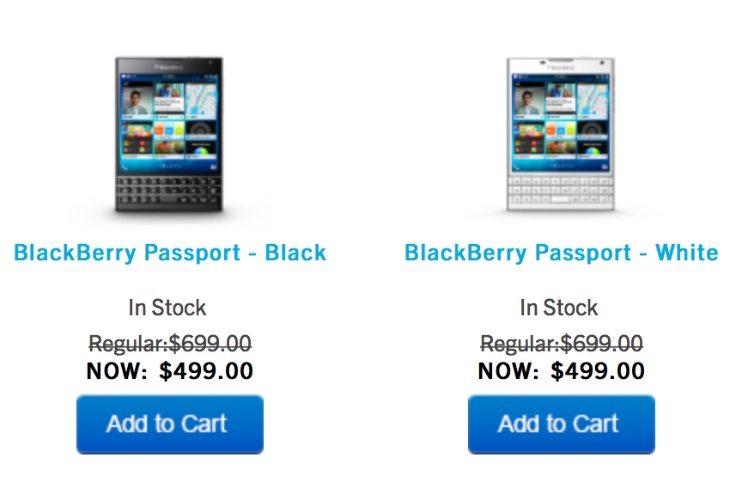 If you want a refresher on specs we can tell you that the phone has a 2.26GHz Snapdragon 801 quad-core processor, a 4.5-inch display with resolution of 1440 x 1440 resulting in 453 ppi, 3GB of RAM, and 32GB of internal storage (expandable to 128GB via microSD). It has a 13-megapixel rear camera with optical image stabilization and 1080p video capture, a 2-megapixel front-facing camera, and sizeable 3450 mAh battery. The phone runs the BlackBerry 10.3 operating system and has a physical QWERTY keyboard.
Readers may also like to check out our Passport review collection. The current price cuts are likely to make this smartphone a very attractive proposition for some and we'd like to know if you'll be feeling the love for the BlackBerry Passport this weekend? Do let us know with your comments.
Via: GSMArena