Lenovo A6000, Vibe Z2, X2 and more Lollipop update news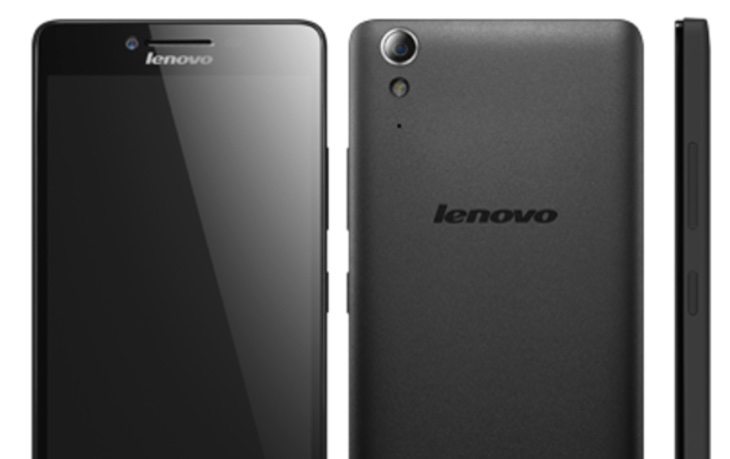 Whenever a major new Android update arrives, it's a hit-and-miss affair for device owners waiting to see how long it will take before their smartphone or tablet receives the upgrade. Therefore it's always good to hear from manufacturers about some sort of timeframe for when they will roll out the update. Now Lenovo has given some news for the Lenovo A6000, Vibe Z2, X2 and more for the Android Lollipop update.
Lenovo has issued a list about the Android 5.0 Lollipop update that contains the name of seven of its smartphones that will receive the over-the-air upgrade. These are the Lenovo Vibe Z2, Vibe Z2 Pro, Vibe X2, Lenovo P70 and S90, and Lenovo A5000 and A6000. The company gives a release date for the update of Q2 2015 for these phones, so in essence it could start rolling out any time from April to June.
At present all of the above handsets are running Android 4.4 KitKat skinned with the company's Vibe UI. One thing worth noting is that Lenovo says that this information only applies to models purchased from the retail market. Therefore if you have a contract or operator customized model it might not get the update, or at least not at the same time.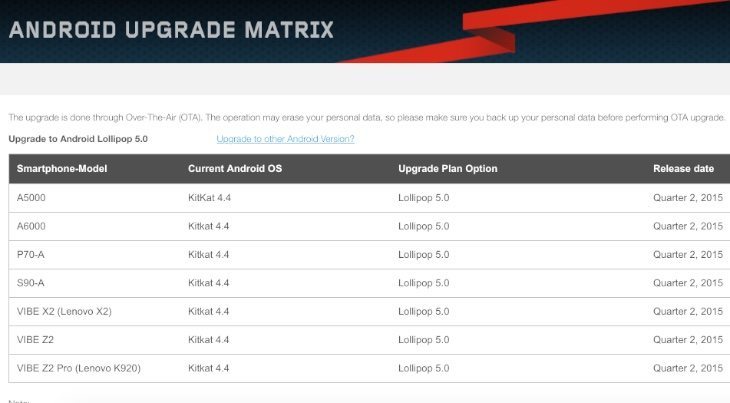 Lenovo also notes that the release time for this update could change, so fingers crossed that won't happen. The upcoming Lenovo Vibe X2 Pro and Lenovo P90 are not included on the list, but this could be because they may be running Android 5.0 Lollipop as soon as they hit the shelves. We'll be keeping a close eye on this and will try to let readers know as soon as Android Lollipop starts reaching the above devices.
Do you have any of the above Lenovo smartphones? Are you pleased to hear that Android 5.0 Lollipop is on the way to your handset, or maybe you're just wondering why these updates take so long? Let us know with your comments.
Source: Lenovo
Via: Phone Arena