The Dual-SIM Lava Iris Fuel 20 arrives with a 4,400mAh battery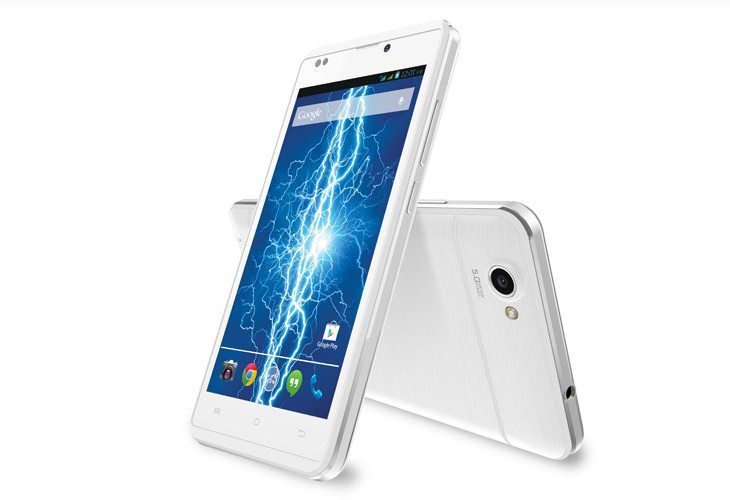 It's taken companies a while to come around to big batteries, but Lava has embraced the movement with its Fuel series smartphones. They've also just released another handset in the lineup as the dual-SIM Lava Iris Fuel 20 is headed to India with a large 4,400mAh battery.
Lava has had success with the Iris Fuel 50 and Iris Fuel 60 in India, and the Lava Iris Fuel 20 is the latest smartphone to join the big battery craze. The 4,400mAh battery is actually larger than the one found in the previous handsets, and the price is lower as well. As you'd expect, that comes with a bit of a tradeoff in the specs department.
The Lava Iris Fuel 20 specs show a 5-inch FWVGA display with 512MB of RAM and a dual-core 1.3GHz chip. You'll get 4GB of expandable (up to 32GB) storage, and the rear camera is listed at 5MP while the front-facing snapper comes in at 0.3MP. The handset will have WiFi and Bluetooth, but you're stuck with 2G unfortunately. Last but not least is the OS, which is listed as Android 4.4.
When compared to the Iris Fuel 60 that came before it, the Lava Iris Fuel 20 packs a bigger juice box, but less of everything else. That said, the Fuel 60 launched for Rs. 8,888 whereas the Lava Iris Fuel 20 price is RS. 5,399, which is quite a bit cheaper. If you're interested in the Lava Iris Fuel 20, you'll be able to pick one up next week in Grey or White next week online and in retail shops around the region.