Microsoft Surface Phone sleek design with Windows 10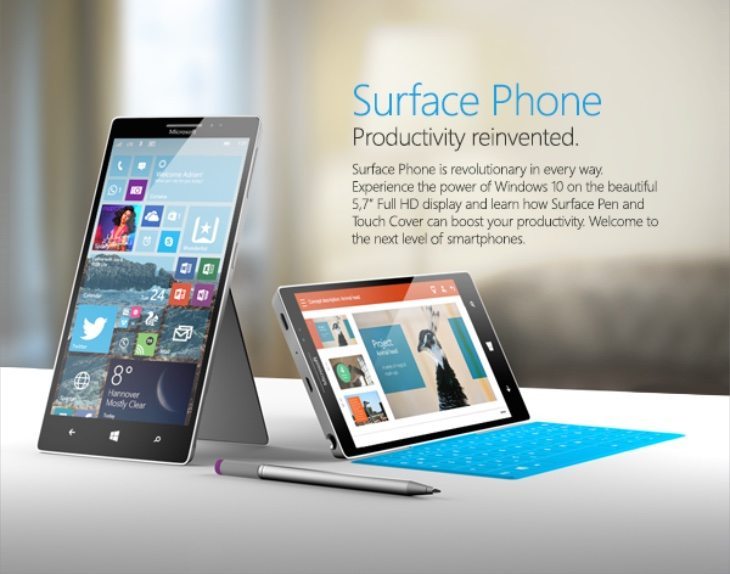 Following on from the Microsoft Surface tablets there has been speculation on and off about a Surface smartphone. On several occasions now we've seen concept designers come up with their own ideas of possible designs for such a phone, and now a new one has surfaced (excuse the pun!). This new Microsoft Surface Phone sleek design with Windows 10 gives us a prospect of what could be.
Designer Nadir Aslam has created the Surface Phone that you can see here, with Eugen Janke producing the 3D renders. We think the idea is very sleek and appealing, and reckon that there are many people who would like to see a Surface handset looking something like this. VaporMG is used in the build, and this is a light magnesium alloy. There's a slight slant to the edges of the device, which is a nice design touch, and we also like the incorporated beveled kickstand.
It follows the idea of the Surface tablets, as a Touch Cover accessory with keyboard can be added to the mix as well as an aluminum pressure-sensitive Surface Pen. It comes with all the features of Windows 10 such as transparent tiles and has pre-installed Office, Skype and more. As you might expect, this device also packs support for LTE, NFC, WiFi, Bluetooth and microHDMI.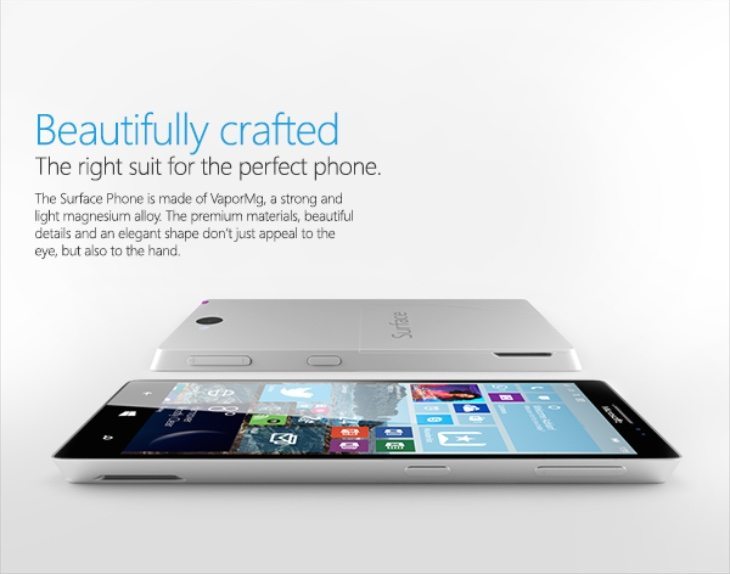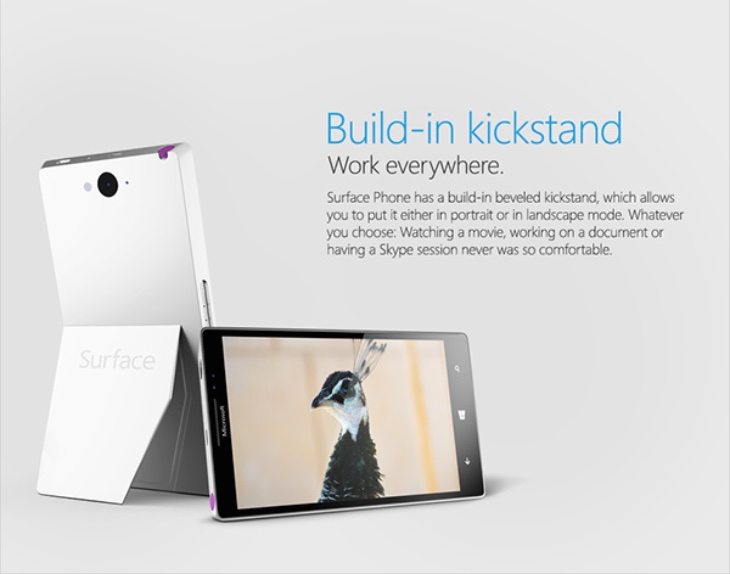 It can also connect up to a monitor for full Windows 10 desktop use and once in PC mode the phone can be used as a trackpad. This Surface Phone vision has an Intel processor and a 5.7-inch Full HD display. We've shown just a few of the images here but you can see the full gallery at the source link below.
This is not the first Surface Phone concept that we've seen and it's unlikely to be the last, but we have to say we think this is a premium and sophisticated handset that would really turn heads. Would you be a prospective customer for a Microsoft Surface Phone? Drop us your comments in the box below.
Source: Behance
Via: Concept Phones