Meizu M1 Note release coming to international markets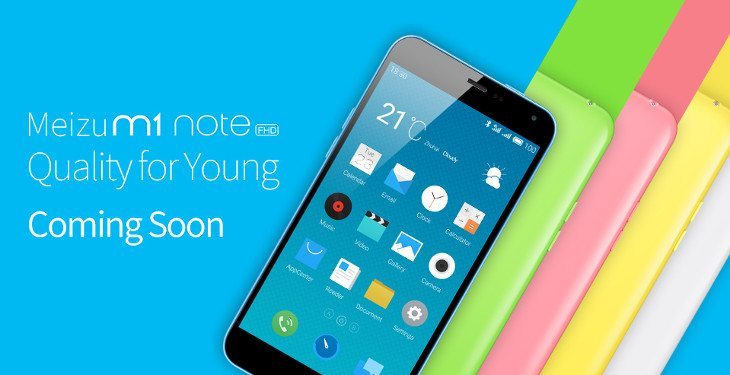 Some Chinese manufactures have warned up to the idea of going global, and we've started to see handsets from companies like ZTE and Huawei slowly show up abroad. Meizu is another big brand aiming for a wider audience, and they might just get it with the international Meizu M1 Note release.
The Meizu M1 Note first appeared on our radars back in December of last year, and consumers outside of China have been curious to whether they would ever be able to get their hands on the Meizu M1 Note. Well, that's going to change soon as the company has posted a banner on their international storefront that tips the Meizu M1 Note release as coming soon.
Wondering why this is great news? A quick look at the specs shows the Meizu M1 Note has plenty to offer with a speedy 64-bit Snapdragon 615, 2GB of RAM, and a large 3,140mAh battery. The handset will sport a solid 13MP/5MP camera combo, and the display will be great for media or gaming as it's a 5.5-inch panel with a resolution of 1080p.
The Meizu M1 Note specs coupled with its $160 price tag in China is something that should have manufacturers like Samsung and HTC shaking in their proverbial boots. Even if the device costs a little more for the global market, it's still far cheaper than most "midrange" offerings with similar specs from major manufacturers.
Are you excited about the international rollout of the Meizu M1 Note?
via – GizChina   source: Meizumart