Nexus 6 owners notice improvements with Android 5.1 update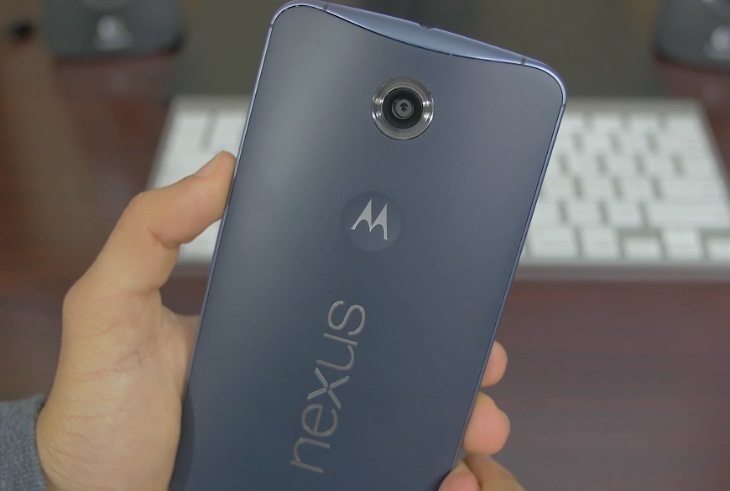 Last week Google announced the Android 5.1 update bringing Device Protection and HD Voice Calling. Some Nexus device owners are already running the 5.1 Lollipop update and if you have the Nexus 6 there's some excellent news. Nexus 6 owners are noticing some real improvements with the Android 5.1 update for both battery life and performance.
Although Android 5.1 is not as much of an update as 5.0, it seems there are benefits that weren't clear from the outset. Kernel expert Francisco Franco has been discussing the changes on Google+ and explains just why this update has led to some very nice boosts for the Nexus 6. It seems that since the update the Snapdragon 805 chip now runs all four cores simultaneously all of the time, and ultimately this has led to performance optimizations.
The update has also brought improvements for battery life due to Google disabling migration boost routines. You can see the explanation in full at the source link below. The differences are already being noted by Nexus 6 owners who are seeing real improvements with speeds, and AndroidPit backs this up further with benchmarks.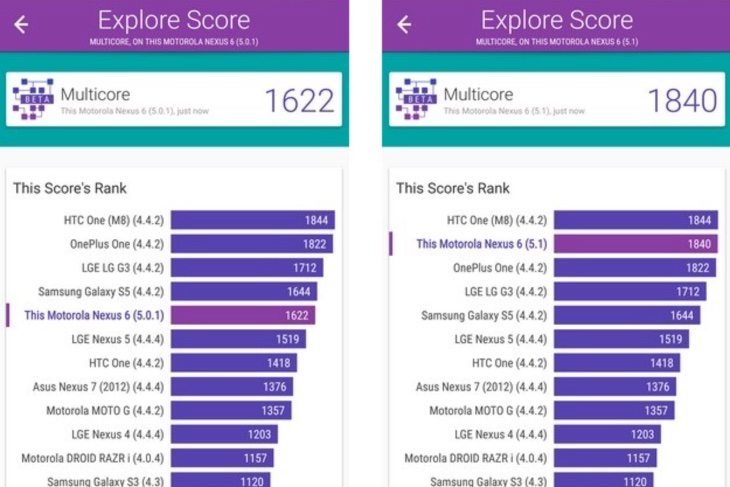 The site has run some benchmark tests on the Nexus 6 on Android 5.0.1 and the Nexus 6 on Android 5.1 and there are significant differences. In some areas performance has been boosted by up to 13%, with the changes most noticeable in multi-thread tests. However, if you're hoping for the same improvements on your Nexus 5 with Android 5.1, the site points out that the same boosts are not evident.
It would be good to hear from readers who have the Nexus 6 about this. Have you noticed real advances in performance and battery life for your handset after updating to Android 5.1? Let us have your comments.
Sources: Francisco Franco (Google+) AND AndroidPit