Apple Watch 2 could release later this year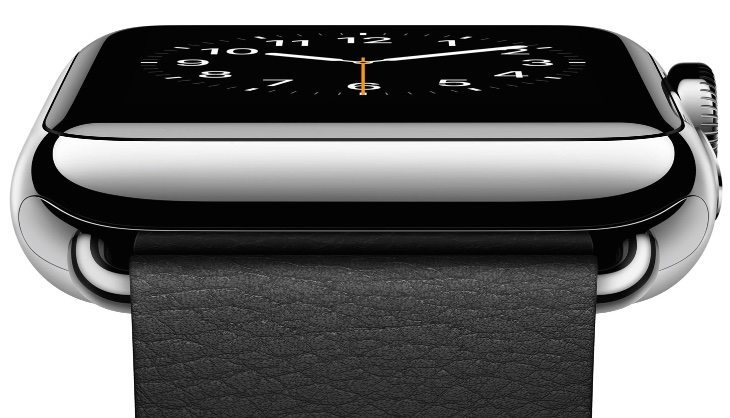 At a recent Apple event we finally heard the official release date and pricing for the Apple Watch. Opinion seems to be divided about whether this smartwatch will sink or swim and at this stage that remains to be seen. However, even before the release of the first Apple Watch, attention is already turning to the next iteration of it, with news that the Apple Watch 2 could release later this year.
Of course we don't know what the eventual name of the Apple Watch successor will be, but for now Apple Watch 2 seems like a good bet. Cowen & Co. analyst Timothy Arcuri has been discussing the release of the Apple Watch that will release in April and has also mentioned the next version. Apple is said to be facing yield problems for the upcoming Watch and it's thought that the company will have only managed to produce 6 million units of it by June.
Production issues concern supplier Quanta encountering defects in the manufacturing process, and this has led Apple to seek out other partners. At present Foxconn is lending 3,000 of its workforce to Quanta to help out, so that gives some idea of the scale of the situation. For now though let's look ahead to the second-generation Apple Watch.
Arcuri believes (along with his sources) that the Apple Watch 2 is already in development and is heading for a release by the close of this year. That may seem odd with the first Apple Watch not even on the shelves yet, but it's not entirely implausible. It's suggested that the Watch 2 will have a Samsung-made OLED display and also that it will be able to be used as a standalone device without the necessity of iPhone tethering.
Even if we run with the idea of the 2nd gen Apple Watch releasing this year, the idea that the Apple Watch 2 could have autonomous functionality this early in the proceedings seems a stretch too far, although stranger things have happened! As this is unofficial news we should give it a hefty shake of the salt pot for now, but it will be interesting to see how things pan out.
Are you already looking forward to seeing what Apple will bring to the table with the Apple Watch 2? Do you think it's possible that the next version of the smartwatch could be a standalone device? Drop us your comments in the box below.
Source: Barrons
Via: GforGames