New Samsung Galaxy A Tablets arrive in Russia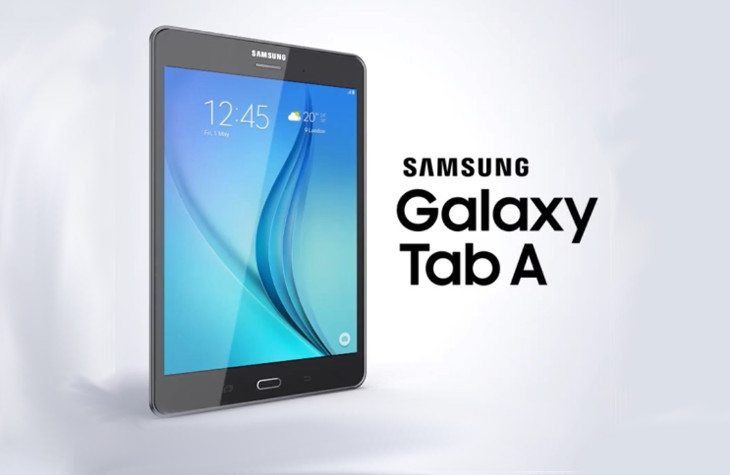 Samsung's strategy for 2015 and the years ahead involve using better materials and making their device lineups a bit easier to recognize. The company has turned to a new single letter naming convention lately, and the first tablets to go that route have just shown up in Russia in the form of the Samsung Galaxy A Tablets.
Last month, we learned that Samsung was preparing a couple of new slates although we weren't sure when or where they would appear. That question was answered today when the Galaxy Tab A lineup was unceremoniously announced for Russia. Â The Galaxy Tab S line it is not…
The leaked specs from last month basically line up with the two tablets announced today. This means we're looking at an 8-inch slate in the Galaxy Tab A and a 9.7-inch tablet with the Galaxy Tab A Plus. Both tablets sport the new 4:3 aspect ratio and a resolution of 1024 x 768, and the processor powering the slates is thought to be a Snapdragon 410.
The storage capacity and RAM is the same for both models as well, so you'll get 2GB of RAM and 16GB of expandable storage (up to 128GB) to work with. The camera combos are respectable as well with a 5MP camera on the back and a 2MP sensor on the front. As for the differences, the 8-inch Galaxy Tab A has a 4,200mAh battery while the9.7-inch model has two speakers and a larger 6,000mAh battery.
While we don't know how much the Galaxy Tab A will set you back in other regions, it is reasonably price in Russia. The Wi-Fi enabled 8-inch Galaxy Tab A will set you back between 16,990 — 18,990 RUB while the LTE variant goes for 20,990 — 22,990 RUB. That's the same price you'll pay for the Wi-Fi model of the 9.7-inch slate, and the LTE version is listed at 24,990 — 26,990 RUB. The tablets are set to roll out in the country next month, and we'll keep you in the loop as we learn more about any international plans.