St. Patrick's Day wallpapers, recipes, games apps for iOS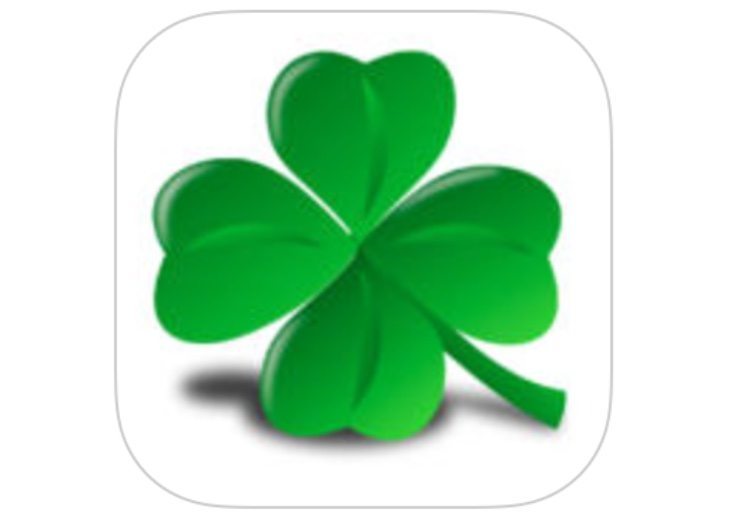 It's March 17th so it's St. Patrick's Day! This is a day celebrated not just in Ireland but in Irish communities across the world or by those who simply enjoy Irish culture. Today will see parades, festivities, feasting, drinking, and general celebrations in honor of the patron saint of Ireland. If you want to join in with the use of mobile apps then we have suggestions for St. Patrick's Day wallpapers, recipes, and games apps for iOS devices.
If you have an Android device why not check out our previous roundup of live wallpaper apps for Android here. Our selection today is for iPhone, iPad and iPod touch devices and all of these apps are available now on the App Store. If you want to see more about any of them, or to download them, simply hit the title links.
The first on our list is the St. Patrick's Day Checklist app. This is a general app that includes many features for this special day. Many people today will be wearing green and maybe having a pint of Guinness to join in the fun, and this checklist app will guide you about all of the traditions associated with this day. If you're preparing for a party you'll be reminded of all the symbols such as shamrocks, leprechauns and pots of gold, and learn how to incorporate these into the occasion. The app gives ideas for popular games and how to create a St. Patrick's Day party menu, so it covers traditional Irish food and drinks, decorations, costumes, music and songs, and other activities. This app is priced at $0.99 /£0.79.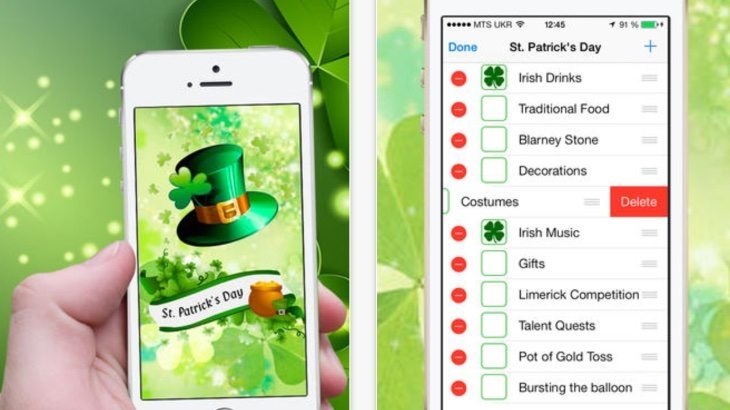 The next app we have for you is simply called St. Patrick's Day and this is a free app. It celebrates everything green and tells you everything you need to know about the traditions of the day including leprechauns, clurichauns, gifts, drinks, shamrocks and more. This app will be particularly good for the many people who celebrate the day in the US as it has details of parades that will be held in major cities including Chicago, New York, and San Francisco. It also includes a section on Irish toasts and blessings to wish your friends and family good luck and fortune.
Another app for those who want to give their iPhone or iPad a St. Patrick's theme is St. Patrick's Day Wallpapers, Themes and Backgrounds. The price of this app is $0.99 /£0.79 and it offers pictures of St. Patrick's Day that celebrate the customs of Ireland. The images can be saved as wallpaper on your device, or you can send them by e-mail to share them with others. This app offers a nice way of celebrating the day with friends and family with these St. Patrick's Day pictures.
Our final app suggestion is St. Patrick's Recipes and this is another free app. If you're having a party or gathering and want to cook up a St. Patrick's Day feast, this could be the app for you. It features dishes to create a whole menu for the day including appetizers, mains, side dishes, and desserts. You'll find recipes for corned beef and cabbage, Irish Soda Bread, Irish stew and other traditional Irish and Irish-American dishes. There are also green-themed dishes such as a minty green dessert or green velvet cupcakes.
We hope that at least one of these apps will be what you're looking for to help you make the most of this special occasion. All that remains for us to say is Happy St. Patrick's Day to all our readers!