Microsoft Lumia 430 vs Lumia 435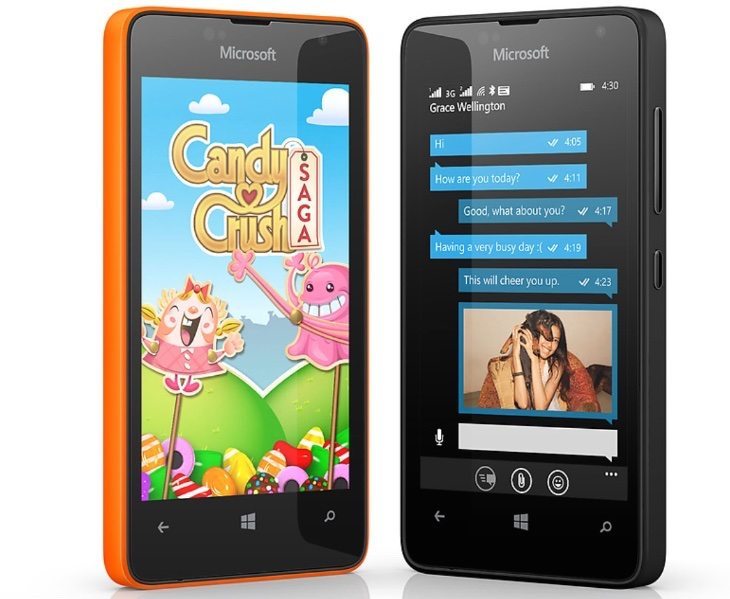 In February Microsoft released the budget Lumia 435 Dual SIM smartphone. Now just a month later the company has announced the Lumia 430 Dual SIM, which will release next month. This is another very affordable handset, so what are the differences? That's what we aim to find out with our look at the Microsoft Lumia 430 vs. 435.
Both of these are low-end 3G handsets that have some specs similarities and also some differences. We'll outline the keys specs and more so that you can see what they have to offer and how they compare. The following specs appear for both phones, and then we'll tell you how they differ.
These phones have a 1.2GHz Snapdragon 200 dual-core processor, Adreno 302 graphics, and 4-inch display with resolution of 800 x 480. They have 1GB of RAM and 8GB of internal storage that can be expanded to 128GB, 2-megapixel rear camera with 480p video capture, and VGA front-facing camera. Both also run the Windows Phone 8.1 operating system that will be upgradable to Windows 10 at some point, and connectivity is catered for with 3G, WiFi 802.11 b/g/n, WiFi hotspot, Bluetooth 4.0, GPS, and microUSB 2.0.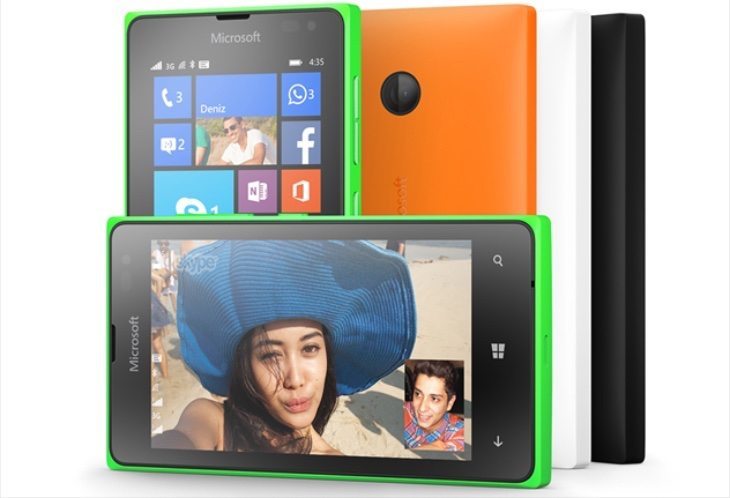 To be frank the differences between them are few and far between. The Lumia 430 has a removable 1500 mAh battery while the Lumia 435 has a removable 1560 mAh battery, an insignificant distinction. They do vary in size, as the Lumia 430 Dual SIM measures 120.5mm x 63.2mm x 10.6mm and weighs 127.9g. By comparison the Lumia 435 Dual SIM measures 118.1mm x 64.7mm x 11.7mm and weighs 134.1g.
As for prices, we first saw the Lumia 435 priced at around $81. The Lumia 430 was given a price tag at launch of around $70 so is cheaper still. Pricing for other markets hasn't been specified yet but the equivalent UK price would be around £47 although this will vary by market and this price is before taxes and subsidies. It will be releasing to various world regions including India, Asia-Pacific, Russia, and the Middle East.
Ultimately, looking at the above the only changes are with the batteries and sizes, which really makes us wonder why Microsoft couldn't have come up with something a little more different. However, the even lower price will be appreciated by many buyers in emerging markets.
Were you about to purchase the Microsoft Lumia 435? Perhaps you are now going to wait for the Microsoft Lumia 430 Dual SIM instead? Let us know by sending us your comments.