Photos leak of a bezeless Oppo smartphone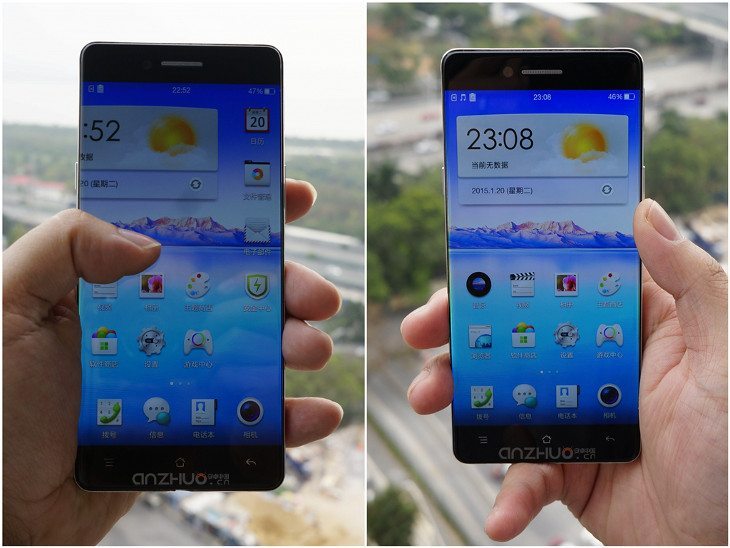 What a difference a day makes. Yesterday, we were impressed by a bezeless handset said to be on the way from LeTV, and this morning word of another bezeless beauty broke. This time around, it's from Oppo and the way they've handled their edges is pretty unique.
Oppo recently had a patent approved for a new type of borderless display. The first images of a device said to use the company's bezeless approach have arrived, and it's a far different look than what we saw from the LeTV handset and other skinny smartphones like the AQUOS Crystal.
Little is known about the handset shown in the photos, but it' said to sport a 5.5-inch panel. As you can see, it does have a razor thin bezel on the sides, but appears to have a somewhat curved display you compare the two photos. If it is the tech from the patent, Oppo is using a special transparent panel over the traditional display to achieve the edgeless effect.
As you'd expect, there has been no official word from Oppo on the device shown in the photos, but unless it's an elaborate ruse, it appears that they have something unique in the works. Considering Oppo has produced a number of unique smartphones over the past few years, we expect to see something similar to what's shown in the photos sooner than later.
What do you think of Oppo's "bezeless" display?
via – Digitaltrends      source: anzhuo