LG has completed work on a Transparent Display prototype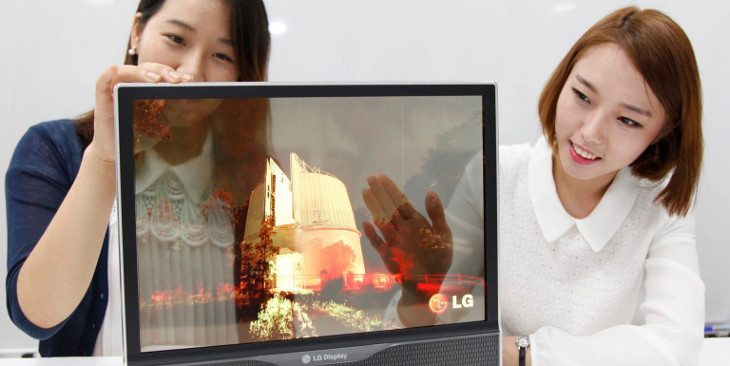 Earlier today we touched on a rumor that said Samsung was gearing up to roll out Foldable Displays next year. Apparently, they aren't the only one with some interesting display plans next year as LG is putting the final touches on their transparent display tech.
News of LG's new transparent display comes from Business Korea, the same source of our article this afternoon on Samsung flexible plans. While the info on Samsung's displays was minimal, that isn't the case with LG. The company has already completed work on a "display technology that creates a virtual space on glass" otherwise known as a transparent display.
A senior official from LG Display has said a promotional prototype of their new transparent display is ready, but that getting it to market will depend on supply and demand. The tech is nothing new as it's been used in a similar fashion in HUD's for years, but it hasn't been used in consumer tech like mobiles, tablets, or monitors. We're not exactly sure how it would come into play on a smartphone, but our interest is piqued.
Transparent may not sound as exciting as 'foldable' but it's something we could see commercialized sooner than a truly foldable display. Like Samsung, LG also has plans on the latter as witnessed by the leaked roadmap that appeared late last year. Do you think transparent displays would be popular on mobile gadgets or do you feel it would be better used in automobiles and cockpits?
source: Business Korea