Xiaomi set to unveil new products on March 31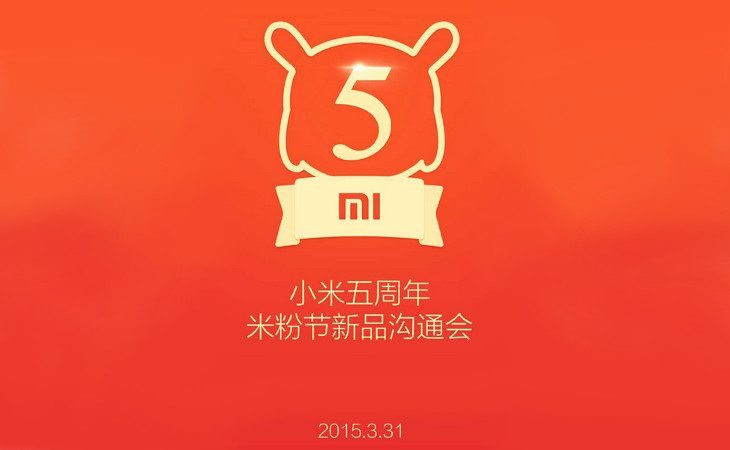 Xiaomi has had a successful run since its inception, and like a lot of companies, it's a big deal when an anniversary rolls around. This year marks the company's 5th birthday, and to celebrate they are planning on unveiling several new products on March 31.
Xiaomi has been on a roll lately, throwing sales, and showing off new gadgets from across their product line. In just a few weeks, we've seen a special announcement and two new smartphones show up unannounced. Now the company is going to unveil a few new devices, and they've given us absolutely no idea of what they have planned.
The Xiaomi event will take place on March 31, and Lei Jun, the CEO of Xiaomi will be there along with select members of the domestic tech media. The post of the announcement specifically says, "launching new Mi product(s) on 31th March" so it's definitely more than one gadget. It could be a smartphone and a tablet or possibly a wearable of sorts. It could also be the Xiaomi E4 or the Ferrari we covered earlier today.
Luckily, we don't have long to wait until we find out what Xiaomi has in store as the 31st is right around the corner. It will be a good day for fans that reside in the company's homeland, and we'll be back to give you the scoop as soon as their new products are unveiled.
What do you think Xiaomi has in store on the 31st?
via – Android Central   source: MIUI