Yu Project Caesar specs teased with dig at Redmi 2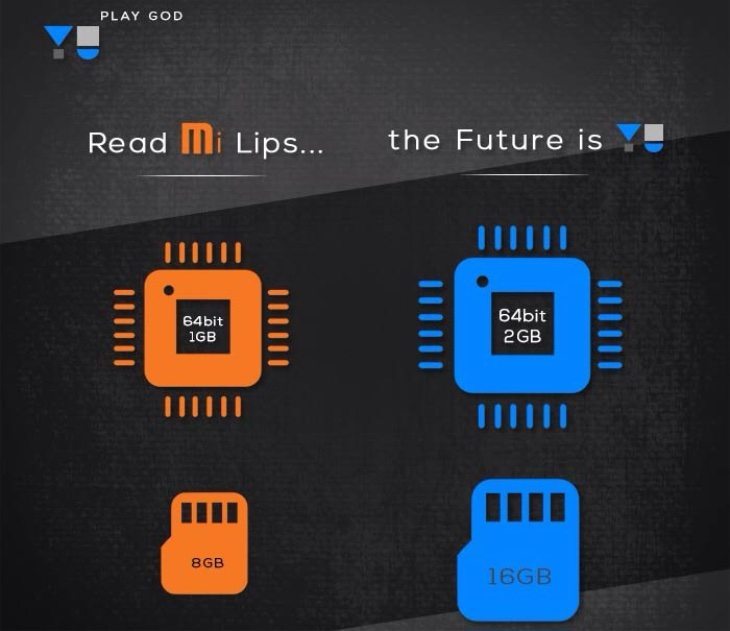 The Micromax Yu Yureka smartphone has been a big hit with consumers in India, and we recently started hearing about a successor dubbed Yu's Project Caesar. This is due to be launched in India next month and one of its rivals will be the Xiaomi Redmi 2. Now some Yu Project Caesar specs have been teased that appear to take a dig at the Redmi 2.
When we previously reported on Project Caesar we didn't know too much about the phone it except that it would be the next Yu Yureka. Yu Televentures co-founder Rahul Sharma said that it would be unveiled in April, but other than that all we knew was that it would run an Android 5.0-based version of Cyanogen. Yu has since been issuing some teasers and now a new promotional poster continues the pattern of slighting Xiaomi.
In the image shown below you can see that the poster has some text that reads "Read Mi lips…." and the design of the 'M' is clearly the same as Xiaomi uses. Below this you can see 64bit and 1GB, seemingly referring to the model of the Redmi 2 that is available in India that has a 64-bit processor and 1GB of RAM. Under this you can see 8GB of internal storage, also matching with the Redmi 2.
On the other side of the image you can see the tag "the future is Yu" and it shows that the Yu Project Caesar phone will have a 64-bit processor with 2GB of RAM and 16GB of internal storage, stepping up from the specs of the Xiaomi phone. It's not subtle but probably effective, however there's still no news on further specs for Project Caesar.
Maybe we shouldn't be surprised at the tactics used in this promo, considering the fact that the previous teaser was based on the new Yu phone running Cyanogen OS 12 based on Android Lollipop at launch, while the Redmi 2 runs Android KitKat. There's likely to be a lot of interest in the next Yureka phone so we'll keep you informed as we hear more.
Are you keen to hear more details on specs and features for the Yu Project Caesar smartphone? What other specs are you hoping to see?
Source: BGR India