Apple Watch model advice for buyers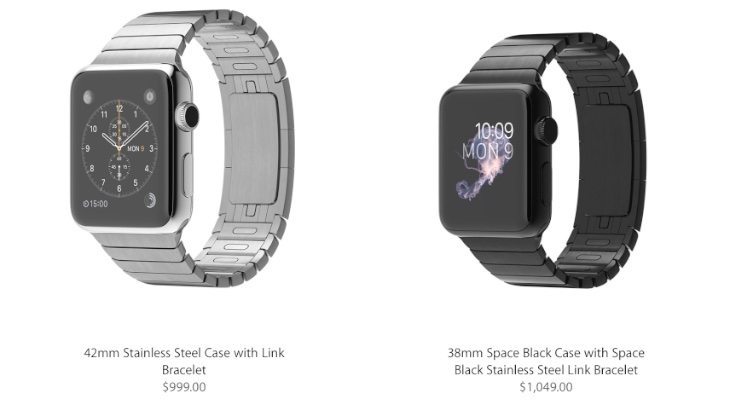 Although it remains to be seen if the Apple Watch will have lasting appeal, it looks likely that there will be plenty of potential customers for the new smartwatch when it releases next month. There are different versions available with three collections on offer and covering a wide range of budgets. If you're thinking of purchasing one you might like to check out a video we're sharing today that shows Apple Watch model advice for buyers.
In our launch news on the new wearable we told how the three different varieties of the device are dubbed Apple Watch, Apple Watch Sport, and Apple Watch Edition. These will all be available in two different case sizes, one at 38mm and another at 42mm with the Apple Sport 38mm model the cheapest at $349 while the 42mm variant is $399. We've just looked at the Apple Store again and the premium Apple Watch Edition goes up to a budget-busting $17,000.
We've also given information about some of the different bands and accessories that will be on offer, and there's a wide choice and variety of prices. Such is the selection available that it might be difficult to know which to pick, and that's where the YouTube video that we've embedded beneath this article could help you out. It comes from TechnoBuffalo and the reviewer has actually had the opportunity to try out all of the Apple Watch models and offers some useful guidance.
The 6-minute video begins with the reviewer discussing the two sizes of the Watch and while this happens there's a chance to see many of the models and straps available. The reviewer feels that a popular choice will be the Apple Watch Sport in the Space Gray color option (pictured above) that looks very similar to the black version of the regular Apple Watch that is notably more expensive. You'll then hear some of the differences between the two models.
Another that the reviewer really liked the look if you're not worried about price is the Apple Watch with Black Aluminum band. However the price of this one is $1099 and that will seem unjustifiable to a lot of buyers, especially as we've already heard that the Apple Watch 2 could release as early as later this year. The video review also covers the premium Apple Watch Edition models, and these have a starting price of $10,000, which the reviewer gives some opinion about.
Finally there are some closing thoughts on the Apple Watch. The video offers a good overview and could help you to decide which sort of model you want, or if you want one at all. As a reminder we can tell you that pre-orders open on April 10 with the first models having a release date from April 24. When you've taken a look at the video we'd really like to hear your thoughts on this new wearable device.
Have you made up your mind that you are going to buy an Apple Watch? Maybe you've already decided which model gets your vote? Let us know with your comments.