iPhone 6 vs HTC One M9, usage decides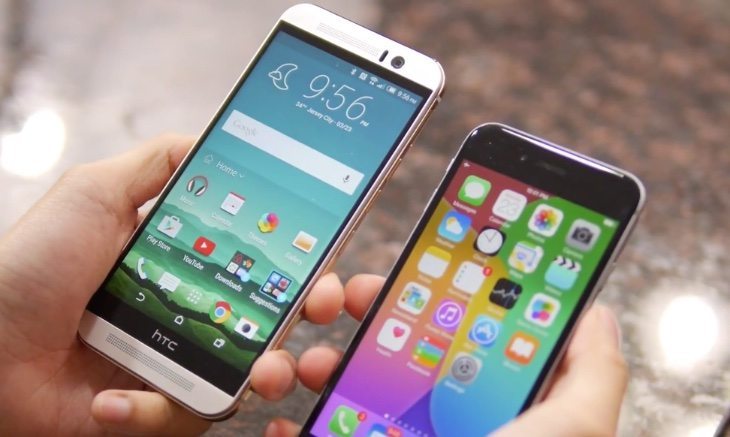 The Apple iPhone 6 smartphone hardly needs any introduction and it has sold in huge numbers since its release last year. The HTC One M9 on the other hand is a flagship Android device that succeeds the popular One M8. If you particularly favor the iOS or Android operating platform then you will probably find it easy to choose between them. If not though, you may find this iPhone 6 vs. HTC One M9 comparison helpful.
The iPhone 6 is readily available in global markets while the One M9's release is about to start rolling out for various regions. We recently published a review choice for the One M9 with different video expert takes on the phone. One thing that came through with all the reviews is that this is an incremental upgrade over the One M8 rather than a big step forward.
If you scroll down this page you'll find we've embedded a YouTube video from Phone Arena, and this gives some useful insight into the iPhone 6 and One M9. After a short introduction the review moves on to the designs and some of their distinctive characteristics, with both being premium handsets with a quality feel. Next you'll find out about the displays, software experiences and user interfaces, and processors and other specs.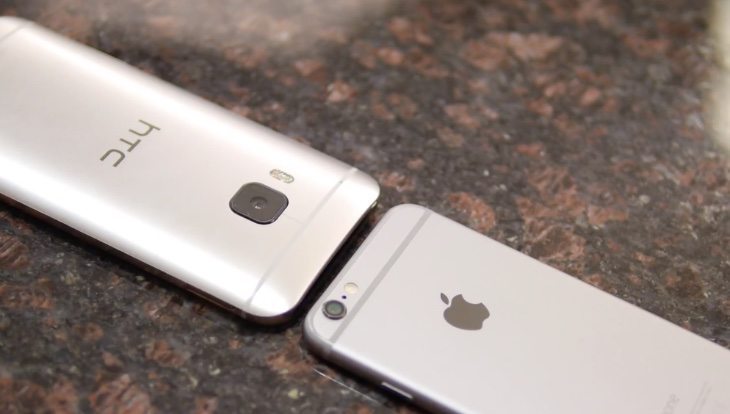 Following this the review moves on to the cameras of each phone, showing some sample images and video footage from each, and then other factors such as audio quality, call quality, and battery life. Before the wrap-up there are details of prices, and then the reviewer points out whether the iPhone 6 or One M9 might be best depending on your usage requirements and preferences.
The video below offers a helpful outline of both devices and it's another interesting iOS vs. Android clash. When you've checked out the review we'd be really interested to hear from you. Is your final choice the iPhone 6 or the HTC One M9?