Mayweather vs Pacquiao updates, latest news, predictions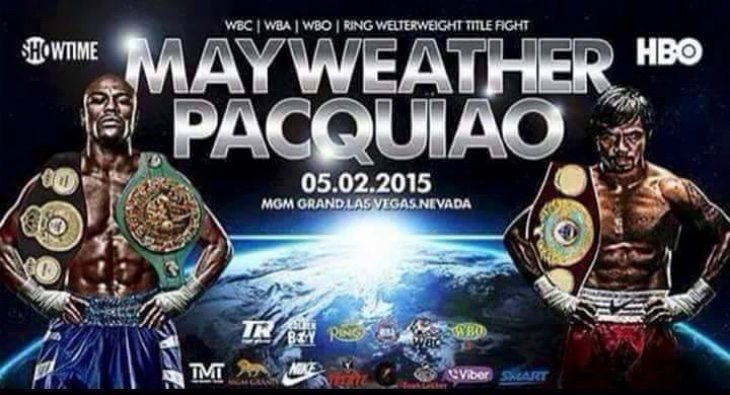 What is being billed as one of the biggest fights of the century is getting closer now, with the bout between Floyd Mayweather and Manny Pacquiao due to take place on May 2nd in Las Vegas. The welterweight championship unification clash is eagerly anticipated by millions of boxing fans, and if you want to keep up with Mayweather vs. Pacquiao updates, latest news, and predictions, then it's easy to do so with the use of a top-rated free app for Android and iPhone.
Back in February shortly after the fight was confirmed we gave details of another mobile app that you might also find a good resource, and you can find details of that boxing app here. We've been taking a look for other suggestions to bring you, and we're impressed with the Boxing News & Videos app by Sportfusion. It offers a great way of keeping in touch with all the latest on Mayweather and Pacquiao, plus of course other boxing news.
The big event in May will see two of the greatest boxers ever up against each other, and neither will take a defeat lightly. Mayweather is the holder of WBA and WBC titles and the undefeated 11-time world champion while Pacquaio has won 10 world titles and is the reigning WBO welterweight world champion. The build up to the fight is gathering pace and there's a wealth of content offered from various sources to keep up to speed with, and that's where this app will come in useful.
The Sportfusion boxing app will bring you all the boxing news stories from across the web in one easy feed so that you have everything at your fingertips without having to look around. It covers main boxing sources as well as YouTube channels to offer plenty of boxing content to enjoy, and users can opt to receive push notifications for particular topics, breaking big stories, or for specific boxers or championships. Therefore if you want to focus purely on the Mayweather and Pacquiao fight that's simple to do.
There's also a social summary around the stories and an in-app commenting system so you can share your opinions with other boxing enthusiasts on any story from within the app. We've just taken a look and there is new content and boxing articles being continuously added so plenty to choose from. For example we've spotted an interesting article on Mayweather's greatest fights, a predicted winner from Kell Brook, a post about Pacquiao using $1,800 leg cream (!), and much more.
The Android version of this app is called Boxing News — Sportfusion. It was updated earlier this month and is available from Google Play. The iOS app is called Boxing News & Videos — Sportfusion, and it's available from iTunes and compatible with iPhone, iPod touch and iPad. We should point out that in user reviews the iOS app has a 5/5 star ranking while the Android version attains 4.4/5, so it's clear that this is highly rated.
Are you counting down the weeks until the Mayweather vs. Pacquiao fight? Will you check out this app to see what it has to offer? Let us know if you would recommend it to other boxing fans by sending us your comments.