BlackBerry Leap on 10.3.1 hands-on official look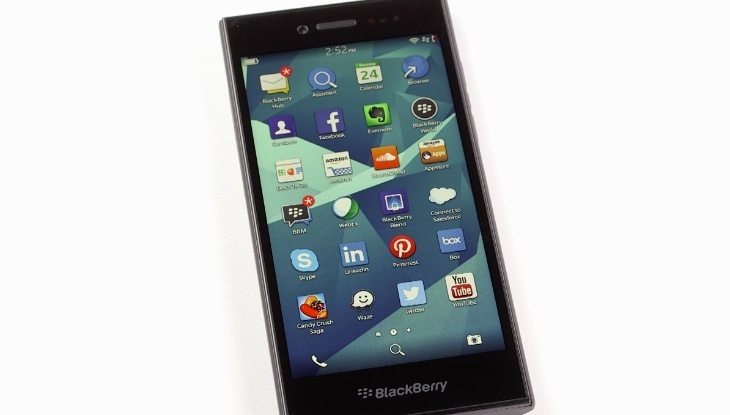 It was early this month that we first heard of the mid-range BlackBerry Leap smartphone that's heading for a release in April. BlackBerry announced it at MWC 2015 and we gave details of specs and also pricing. Now the company has issued a video showing a BlackBerry Leap on 10.3.1 hands-on official look, and you can see that video below.
In our launch article on the Leap we showed a promo video for the phone, and the new YouTube video from BlackBerry shows a hands-on look at the Leap running BlackBerry 10.3.1. It's a brief video but it does offer a chance to see features such as BlackBerry Hub, Blend, and BlackBerry Assistant in action on the upcoming device.
Whether the BlackBerry Leap will be a success remains to be seen, but it has to be said that the specs are pretty unexciting and it's priced on the high side for what it offers. It has the rather dated 1.5GHz Snapdragon S4 Plus dual-core CPU, a 5-inch display with 720p resolution resulting in 294 ppi, 2GB of RAM, and 16GB of internal storage, expandable via microSD to 128GB.
Further specs include an 8-megapixel rear camera with autofocus, LED flash and 1080p video recording capability, a 2-megapixel front-facing camera and a 2800 mAh battery that's non-removable. The styling is pretty nice though and it has a no-contract price that has been set at $275. Although we know it's coming in April there's no news just yet on a specific release date.
When you've viewed the official video below showing the upcoming Leap in a quick overview, we'd be interested to hear from you. Are you a potential buyer of the BlackBerry Leap? If so, what is it that most appeals to you about this new smartphone? Let us have your comments.