Karbonn Sparkle V 5.1 Lollipop update arrives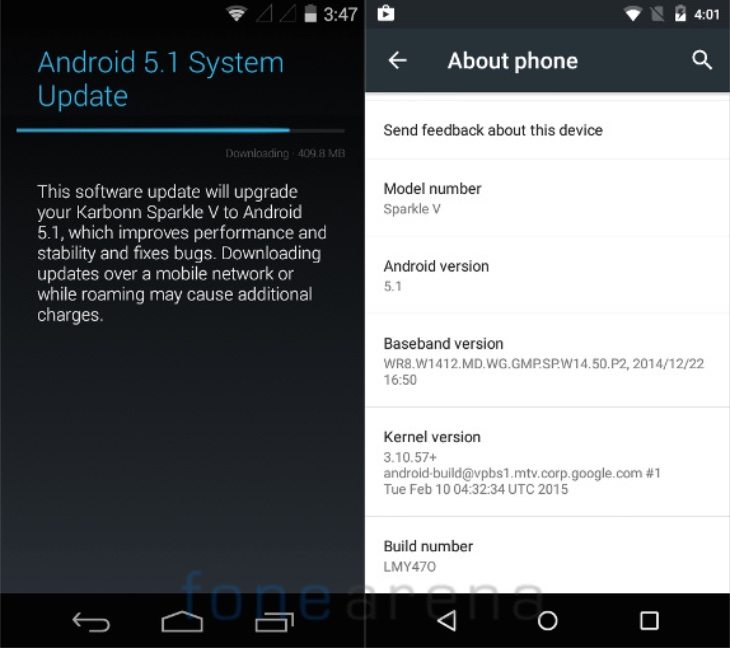 When the Android One smartphones were released in India, one of the draws apart from the budget prices were that users were promised Android updates for some time. Owners of two of the three handsets launched, the Micromax Canvas A1 and Spice Uno Dream, have already received the latest Android Lollipop update. Now the Karbonn Sparkle V 5.1 Lollipop update is arriving.
It was a week ago that we informed readers that the update had begun rolling out for the Canvas A1, following on from the Spice Dream Uno the day before. We hoped therefore that users of the Sparkle V would also start receiving 5.1 soon. That's just what has happened as the upgrade for the Karbonn handset is now rolling out as an OTA (over-the-air) update.
The update for the Sparkle V is 409.8MB in size, but if you don't receive notification straight away you may need to be a little patient. These OS updates are usually pushed out in stages, but rest assured it's on the way! Android 5.1 brings additional tweaks and features to Lollipop, which offers the new Material Design look, improved notifications, and new Quick Settings.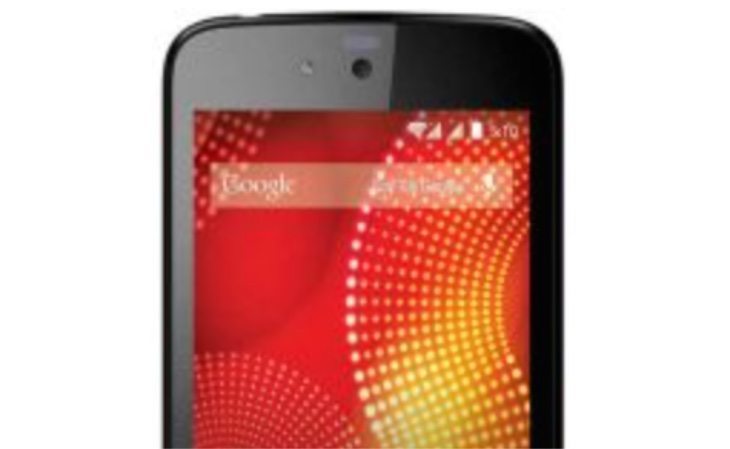 Lollipop also offers enhanced security measures such as the Android Smart Lock feature, performance optimizations and more. It's good to know that all three of the Android One smartphones launched in India have now received (or are about to receive) the Lollipop 5.1 update, as usually the more affordably priced devices are among the last to receive updates.
Do you use the Karbonn Sparkle V smartphone? If so, are you among the first to have received the Android 5.1 Lollipop update for this device? What are your thoughts on the changes and improvements that it brings to your handset? Do let us know with your comments.
Source: Fone Arena