Samsung Galaxy S6, S6 Edge at Best Buy, free wireless charger offer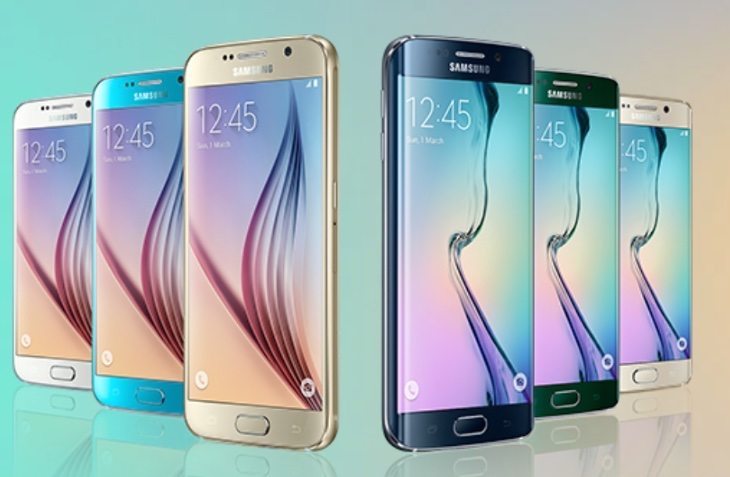 There will be many people determined to get hold of the Samsung Galaxy S6 or Galaxy S6 Edge on release, and if you're about to pre-order one you may be interested in this piece of news. If you pre-order the Samsung Galaxy S6 or S6 Edge at Best Buy there's a free wireless charger offer that's really worth thinking about.
We hardly need to go into the details of the new Galaxy S6 and its dual-edged partner, as pretty much everyone has been extolling their virtues since they were announced at the beginning of this month. Apart that is from those disappointed that the new flagship no longer has a removable battery and lacks microSD storage expansion. If you do want to find out more then you can check out our numerous articles on them, for the Galaxy S6 here or for the S6 Edge here.
They are about to release in April to various global markets. A few days ago we told you of a current Best Buy promo saving money on the Galaxy Note 4, and now Best Buy has come up with a good offer on the S6 and S6 Edge. The company says that customers who pre-order either smartphone between now and April 11 are eligible for a free wireless charging pad that has a value of $59.99.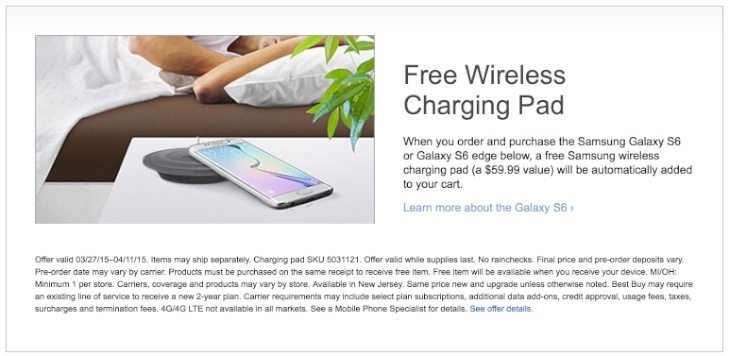 Rather oddly, as well as the new Galaxy S6 having a non-removable battery, the company also chose to reduce the battery capacity to 2560 mAh (or 2600 mAh for the Edge) whereas the Galaxy S5 had a 2800 mAh battery. However, the company has tried to compensate by providing wireless charging and a fast charging feature, and both of the new phones support PMA and Qi wireless charging standards.
Best Buy currently states a release date of April 10 for both handsets. If you want to pre-order one head to this Best Buy page where you'll see the free wireless charger offer and be able to check prices of the Galaxy S6 and S6 Edge in the different storage options. Will you now pre-order the Samsung Galaxy S6 or Edge version through Best Buy to take advantage of this offer?
Via: SamMobile