HTC One M9 vs iPhone 6 camera results comparison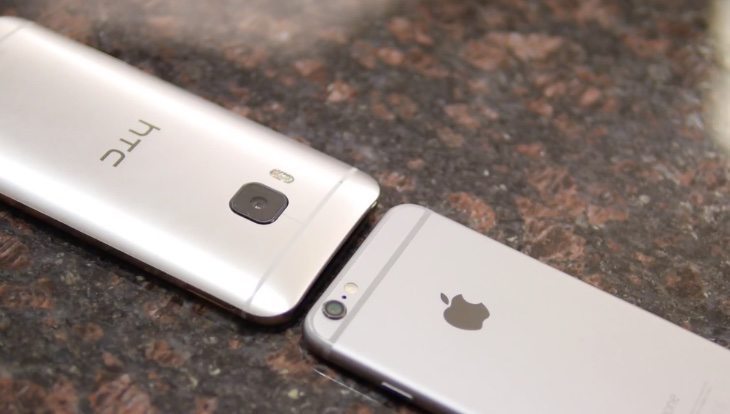 HTC announced its One M9 flagship early this month and there will be many potential buyers snapping it up in the next few weeks. One of its high-end contenders is the iPhone 6 and on paper they have very different camera set-ups. If smartphone photography is important to you then you might be interested in this HTC One M9 vs. iPhone 6 camera results comparison.
If you want to check out much more about the HTC One M9 you can see our other articles on the handset here, or our recent review roundup. For now though we're concentrating on the camera capabilities of the phones. As a basic rundown the One M9 has a 20.7-megapixel rear camera with autofocus and dual-LED flash, as well as a 4-megapixel UltraPixel front-facing camera. The iPhone 6 has an 8-megapixel rear camera with phase detection autofocus and dual-LED flash, and a 1.2-megapixel front-facing unit.
The YouTube video that we've embedded below this story comes from SuperSaf TV and delves into various aspects of the cameras on these two phones. Right from the beginning you'll see some video footage as the introduction is shown in split screen as captured with the front-facing camera on the iPhone 6 with 720p to the left and One M9 with 1080p on the right. A nice touch here is that an indicator at the top left or right switches between the audio capture of the two phones, so that you can hear the audio quality as well as seeing the results.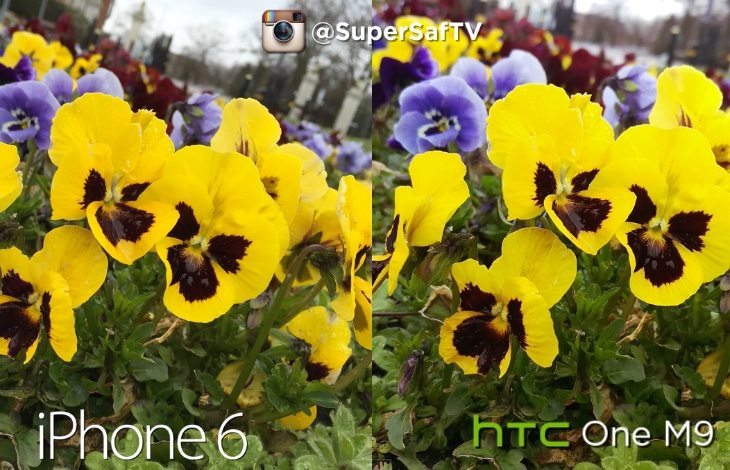 Next you'll see outdoor video footage, also in split screen, taken with the rear cameras of each handset. This includes 4K (2160p) video footage taken with the One M9, which the iPhone 6 doesn't offer. The comparison goes on to show indoor video footage before moving on to a series of stills images. There's a good twist here as the photos are shown alongside each other again, but this time without a caption at first showing which phone took each image. This allows the viewer to form a totally unbiased opinion about which phone offers the best results.
At the end of the comparison the reviewer offers his own thoughts on which phone did the best job for the front-facing cameras, rear-facing cameras, and also video. The verdict varies for the different factors, and when you've viewed the video below we'd like to know if you agree with the reviewer's thoughts about which handset's camera offered the best performance.
Does your overall vote for the camera results go to the HTC One M9 or the iPhone 6? Do send your comments to let us know.