LG G4 event set for April 28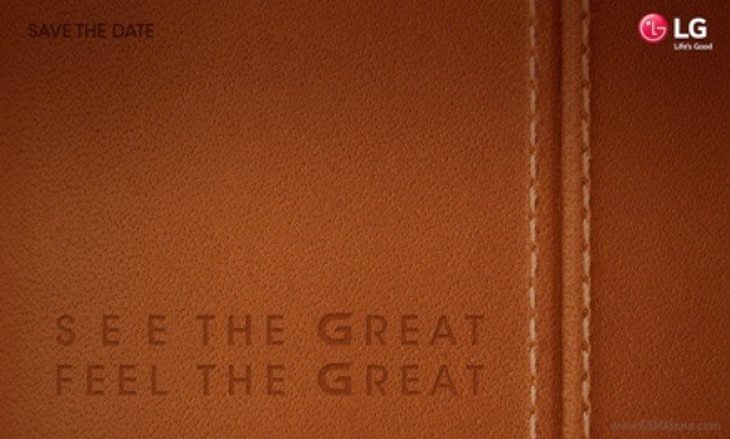 The LG G4 has put the rumor mill into overdrive over the past few weeks, and today it looks like things have finally come to a head. We wanted to hear something official from LG in regards to their new flagship, and we just got it with an interesting looking invite for an event set on April 28.
Whenever a big company decides to drop their new flagship, invites always roll out well ahead of time. LG looks like their pulling out all the stops for the LG G4 release as they are holding an event scheduled for April 28 in London, Paris, New York, Seoul, Istanbul, and Singapore. The invitation doesn't specifically say "LG G4" but it does feature a very interesting texture.
The invite shows a leather texture with stitching, along with the phrases "See the Great" and "Feel the Great." That coupled with the texture means LG may use some sort of exotic material in the LG G4. Obviously, leather is a possibility although it's hard to imagine a handset similar to the LG G3 with a leather back.
There is always a possibility LG rolls out something other than the LG G4 on April 28th, but our money is on their new flagship. As that's still close to a month away, we expect to see more teasers from LG ahead of the big reveal along with plenty of leaks. Stay tuned, and we'll keep you in the loop on all things G4 going forward.
via – GSMarena