Huawei P8 Lite version in claimed official renders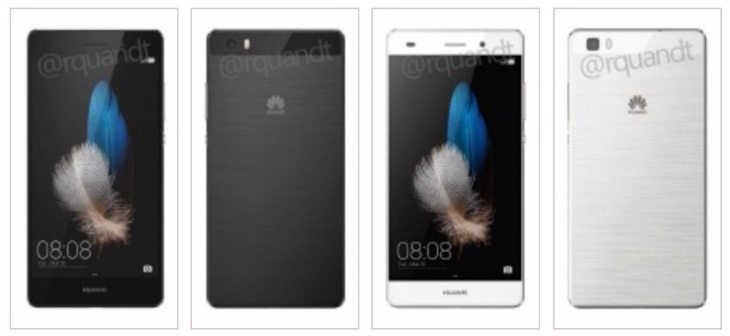 For a while now we've been hearing leaks about the Huawei P8 flagship smartphone that's set to be made officially unveiled on April 15. We've recently seen some images and model numbers from TENAA certification for this handset, and now we're hearing of a variant that will have lesser specs. A Huawei P8 Lite version is the subject of some claimed official renders.
It's possible that as well as the formal introduction of the higher-end P8 this month, we could now also see the P8 Lite revealed. It looks like the P8 in styling but will have a more affordable price tag to reflect some lower specs. The images shown here are purported to be official press renders of the P8 Lite that have been leaked by a European distributor.
They tie in with previous low-quality leaked images but we should stress that we cannot verify these new images. However, they could be the real deal and show the phone with a metal build in two different colors. The same source as these images also says that it will be a dual SIM handset with a competitive non-contract price of €250. That's around £182 or $270 although pricing could vary by region.
Likely specs so far include a 1.2GHz octa-core processor, a 5-inch HD display, 2GB of RAM, a 13-megapixel rear camera, and 5-megapixel front-facing camera although nothing has been confirmed yet. It would be likely to release running Android 5.0 Lollipop out of the box, skinned with Huawei's Emotion UI.
Would you be interested in a lesser specced Huawei P8 in the form of the P8 Lite? Do let us know by sending in your comments.
Source: Roland Quandt (Twitter)
Via: GSMArena