Project Caesar officially becomes the Yu Yuphoria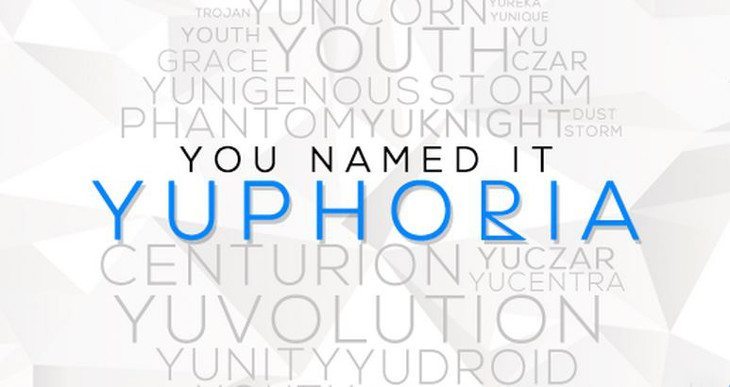 The Yu Yureka gained a lot of fans once it was released, any many have wondered about a potential follow-up. We've touched on the mysterious "Project Caesar" in the past, and now it looks like the new handset has an official name as it will be known as the Yu Yuphoria.
In case you're not familiar with the Yu Yurkea, it was a device put out from Micromax as part of a new sub-brand. Yu ran a promo to allow consumers to name their new smartphone, and today they announced it will be called the Yu Yuphoria. Unfortunately, the name game didn't provide us with any Yu Yuphoria specs, but we're going to speculate.
The only thing we know about Project Caesar aka the Yu Yuphoria, is that it will sport a 64-bit chip along with CyanogenMod. Considering the last one sported a Snadragon 615, it's likely they will keep it the same if they want to keep the price down. That said, they could opt for a MediaTek chip in place of the Qualcomm one. Increased storage capacity and cameras could be in the works as well, but it all depends on what range they want the Yu Yuphoria price to fall.
We're just as interested as anyone to find out more about the Yu Yuphoria specs, as the Yu Yureka offers up quite a bit of bang for your buck. We assume the Yu Yuphoria will do the same, and hope to have more news on a potential Yu Yuphoria release date in the near future.
What would you like to see from the next Yu smartphone?
via – 91mobiles