Lenovo unleashes a $60 smartphone with the Lenovo A1900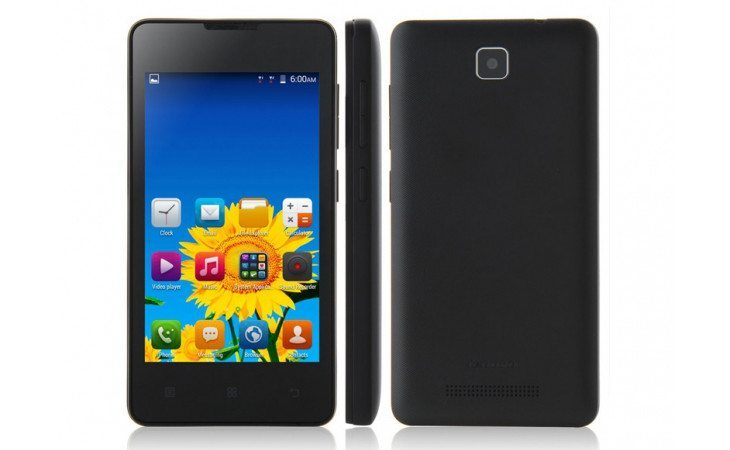 It's safe to say a lot of budget handsets make their way through our site, and while we try to not refer to them as cheap, some are just that — in a good way. The Lenovo A1900 price has just been announced at $60, which makes it one of the cheapest Android handsets money can buy.
Just a few days ago, we told you about the Huawei SnapTo, and its $180 price tag, and we've seen plenty of Firefox phones with prices under $100 bucks. The pickings are slim for solid dirt-cheap handsets that run Android, but the Lenovo A1900 certainly seems to fit that bill.
The Lenovo A1900 is a device that won't leave a large footprint in your pocket, as it sports a 4-inch display with a resolution of 800 x 480. It gets its power from a 1.2GHz quad-core Spreadtrum chip, which is backed by 512MB of RAM. The storage capacity is listed at 4GB, but expandable via a microSD card.
Due to the price, there's no front-facing snapper, but there is a 2MP camera on the back and you get the advantage of a removable 1,500mAh battery as well. The dual-SIM Lenovo A1900 will rock Android 4.4 out of the box, but it is anyone's guess whether it will get Lollipop.
As with a lot of cool (cheap) smartphones, the Lenovo A1900 is a smartphone set to debut in China with a price tag of around $60. It will probably never show up at Best Buy or through a carrier in Europe or the states, but it may find its way into India and other regions if it sells well at home.
Would you be interested in a $60 Android smartphone?
via — GSMarena    source: fudZilla