Nexus 5 camera problem from 5.1 Lollipop update emerges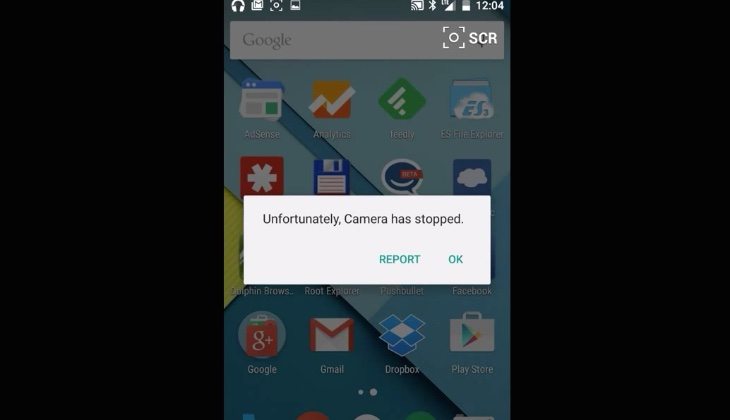 While it's always good to see new versions of operating systems arriving for devices, it can be the case that they sometimes bring some issues along with them. This is reported to have happened for owners of the Nexus 5, as a camera problem from the Android 5.1 Lollipop update has emerged.
Previously there have been reports that this update has bricked the Nexus 7 tablet for some owners. Now users of the Nexus 5 are noting difficulties with the camera app since the OTA update to Android 5.1. A bug report filed with Google mentions issues such as the camera app force-closing. This is happening within the stock Android camera app as well as from third-party apps such as Instagram, Snapchat and Twitter.
Some users have found a temporary solution via rebooting the handset, but of course that's not ideal. After some time using the phone the bug is said to reappear and users need to go through the restart process again. There are also some who say that are having to reboot two or more times to get the camera back into action.
You can see that there are numerous reports from users about this at the Google source below. Readers can also check out a short YouTube video that we've embedded below that illustrates the camera crash on the Nexus 5 running Android 5.1. A similar issue is also said to be affecting the Smart Unlock feature.
With this in mind if you haven't already installed the 5.1 update for your Nexus 5 you might want to ignore it for now when you receive the update notification. Google is normally pretty swift to provide bug fixes for issues thrown up in updates, and so we'd expect a fix to be issued before too much longer. Have you encountered camera problems on your Nexus 5 following the 5.1 Lollipop update?
Source: Google
Via: Android Police