LG G5 vision with specs before G4 arrives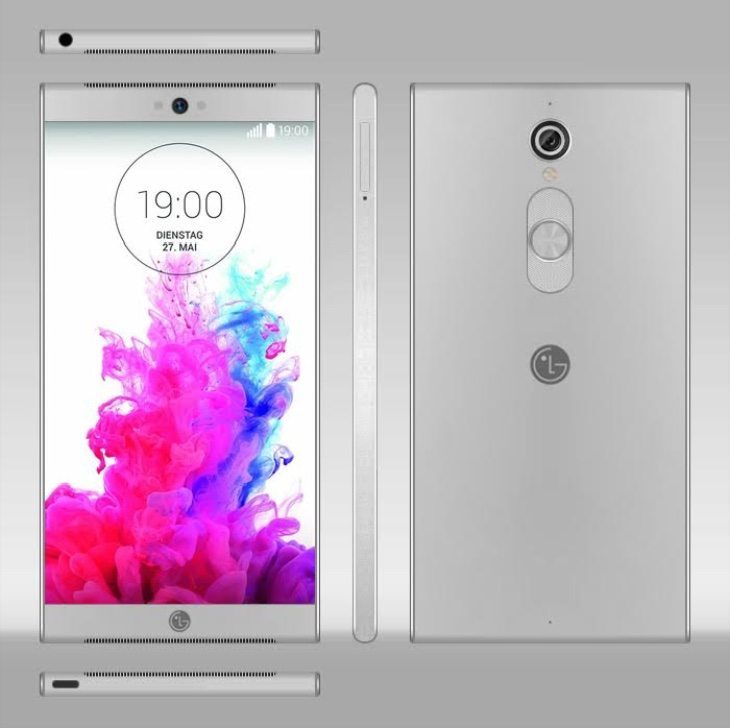 From time to time it can be interesting to see ideas for future flagship devices before they are even a twinkling in the eye of the actual manufacturers. These can offer some tantalizing teasers and prospects for what could come in the future. Today we're showing a design for the LG G5 that includes specs, even before the LG G4 has arrived.
The LG G4 is widely expected be made official at an event being held on April 28, but concept designers are already looking ahead to the following flagship version. Uva7 dance has previously come up with other design ideas for smartphones such as a Meizu MX5 and Sony Xperia ZX, and has now turned attention to the LG G5 as shown in the image here.
It's a very slick almost bezel-free handset with what looks to be a metallic build, and it measures only 6.4mm thick. On the reverse there's a fingerprint sensor positioned between the volume controls, and the handset has a USB type C port. The designer has also provided some imagined specs for the G5 that could get some mouths watering.
They include a Snapdragon 820 14 nm processor, a 5.5-inch POLED display with resolution of 3840 x 2160, 4GB of LPDDR4 RAM, and 128GB of internal storage. It carries a 21.4-megapixel rear camera with Sony IX230 sensor, dual LED flash and optical image stabilization, as well as an 8.3-megapixel front-facing camera.
This LG G5 packs a 4000 mAh battery with full charging in just one hour, and there are also dual speakers each bringing 1 watt of power. This is a nice taster for an LG flagship further down the line, but if you also want to know more about the real upcoming LG G4 we recently reported on a specs and images leak here.
It would be good to know what readers think about the LG G5 creation shown here. Is this something you'd like to see for the real deal when it releases next year, or maybe you have other ideas for specs or what you want it to look like? Do let us know by sending your comments.
Via: Concept Phones