LG G4 official images and specs spill before launch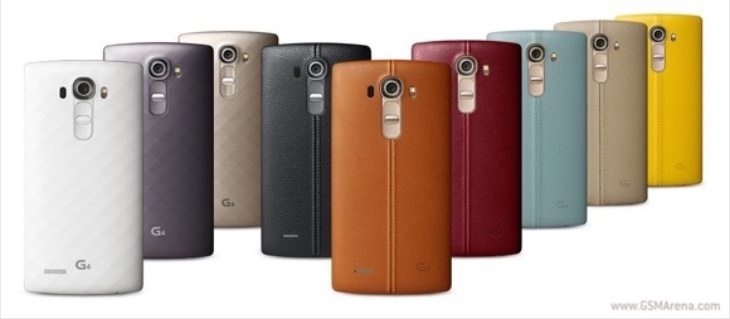 Many eager smartphone buyers are waiting for the big unveiling of the LG G4 later this month. There have been plenty of rumors and leaks about the upcoming flagship already and now we know more than ever, as numerous LG G4 official images and some specs have been spilled before the launch. They came to light in a product page that was placed online that has since been pulled, but not before we got a chance to learn a lot more.
At the end of March LG sent out invites for an event to be held on April 28. Although the company didn't name the G4 as the phone set to be unwrapped we don't expect it to be anything else. The image on the invites offered an interesting teaser in the form of a leather look texture with stitching for the design. That has now been backed up with the images of the G4 handset that appeared for a few hours on a product page.
The press photos of the LG G4 show it clearly named and with a variety of attractively colored genuine leather backs to choose from for a really premium looking handset. Alternatively, buyers will also be offered the phone with a plastic cover for the reverse that comes in gold, dark gray or white. LG describes the G4 as having a Slim Arc design for a natural feel in the hand, and we can see that it's 8.9mm thick.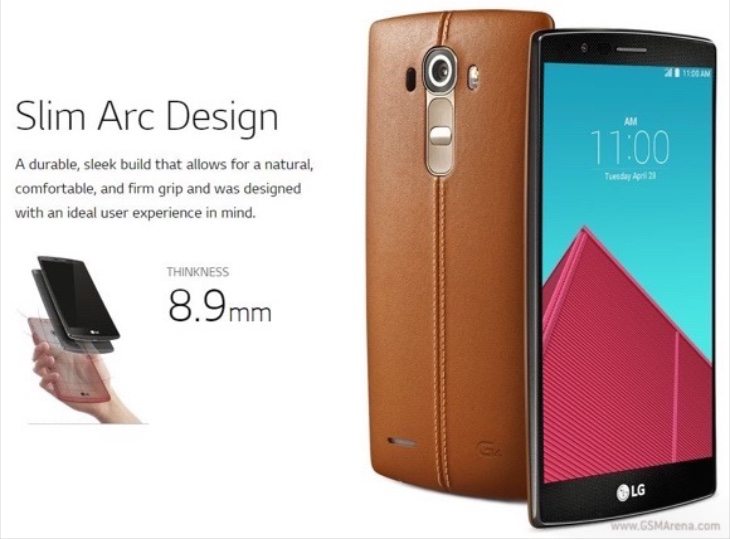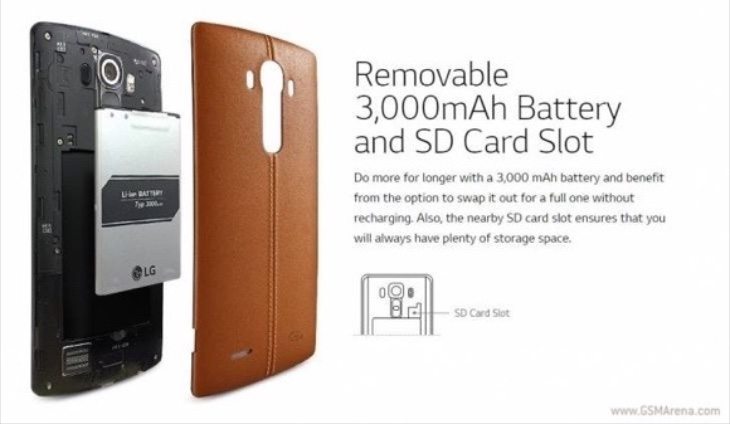 Specs shown on the product page images include a 5.5-inch IPS display with Quad HD resolution of 2560 x 1440, just as reported earlier this month. More images confirm a removable 3000 mAh battery and also a microSD card slot, and finally there will also be an official flip cover available again. None of the leaked images reveal the processor but it's widely expected that the G4 will carry a Qualcomm Snapdragon 810 CPU with 3GB of RAM. We also previously heard that the phone would have a 16-megapixel rear camera.
We're not surprised to see that this briefly posted product page was pulled pretty swiftly, and imagine that someone at LG might be in for a kick up the rear, unless of course it was a strategic 'leak.' In any case it's not too much longer now until the LG event where all will be officially confirmed.
Do you like what you've seen and heard so far about the LG G4? What do you think about the genuine leather backings for this top-flight device? Let us know with your comments.
Via: GSMArena