The Huawei P8 Max sports a 6.8-inch display and €549 price tag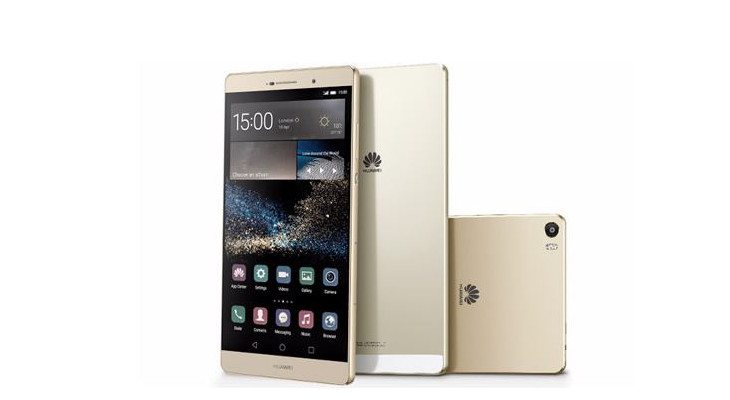 Earlier this morning we told you about Huawei's big event, and the Huawei P8 release. That was one of three handsets the company was set to unveil, and now we're going to take a look at a the next device in the lineup. It is called the Huawei P8 Max, and it certainly lives up to its namesake.
Manufacturers use a wide array of words to describe larger smartphones, and Plus or Max are obvious choices along with the occasional + thrown in for good measure. The Huawei P8 Max absolutely dwarfs the competition, and lives up to its namesake with a huge 6.8-inch display. It certainly gives new meaning to the term phablet…
The 6.8-inch panel on the Huawei P8 Max is huge, but the resolution will suffer a bit with the stretch as they've gone FHD instead of QHD. The design is similar to its smaller sibling and the specs are close as well. The Huawei P8 Max is powered by a 64-bit Kirin 935 clocked at 2.2GHz with 3GB of RAM, and the option of 16GB or 64GB of storage. As for the cameras, you'll get a 13MP snapper on the back to go along with a 5MP sensor on the front. The battery is considerably larger at 4,360mAh, and it will run Android 5.0.2 out of the box.
If you want something bigger than the Nexus 6, but still a "bit" smaller than a tablet, the Huawei P8 Max may be just the thing for you. The huge smartphone has Dual-SIM 4G capabilities as well, something you're not going to find on many small slates. The Huawei P8 Max release is set to arrive in a slew of countries soon, and the 16GB model will set you back €549 while the premium version sells for €649.
Is the Huawei P8 Max too big for its own good or are you sold on the huge smartphone?