The LG G4 gets photographed with a new 64-bit processor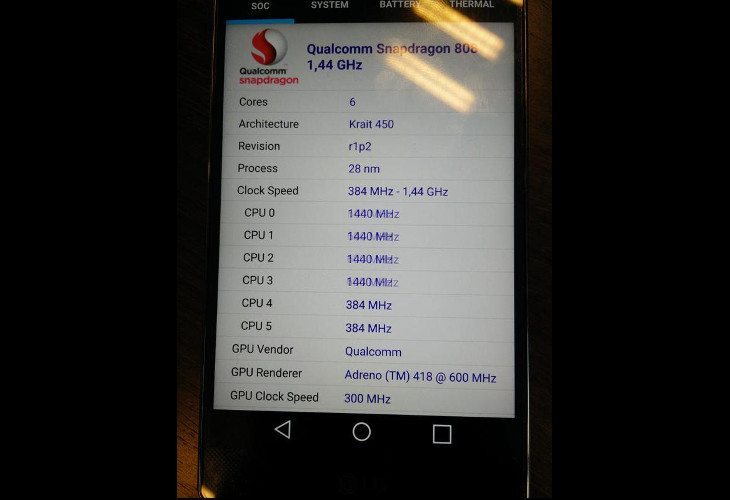 LG is one of the few major manufacturers that has yet to unveil their flagship for 2015, but we don't have much longer to wait. That said, the leaks aren't going to stop and a new one confirms a previous rumor regarding the LG G4 specs.
There has been a lot of talk about Qualcomm and their processors this year. Normally, we're used to it as the company's Snapdragon processor tends to find its way into a large number of flagships. This time around, the talk has been about overheating issues in the Snapdragon 810, and many have wondering which companies would opt out of the chip. Samsung did, but LG is still on board as witnessed by the new LG G4 photo.
The new LG G4 leak comes from a place where we're seeing a lot of new leaks — Twitter. It's straightforward as well considering it shows a device rumored to be the LG G4, which is running on a Snapdragon 808. We had heard that chip was a possibility over the 810, and the photos seemingly confirm it. How that affects the flagship depends on how you feel about speed, but for most consumers it should be a non-factor.
While it's always possible that the device shown in the LG G4 photo is a dumbed down version of the flagship, you are probably looking at the G4. If you look closely, the area around the bottom lines up with the textured look found on the front of the handset in the leaks from earlier this week. Either way, the LG G4 will have plenty of pop when it arrives, along with a new leathered look on its backside.
What do you think about the LG G4 so far?
source: GforGames    via – @iziHaterz