Acer unveils the Acer Predator gaming tablet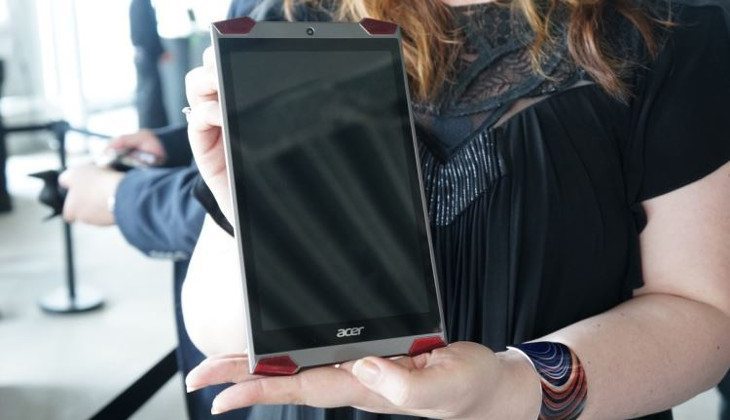 Yesterday, we told you about a funky new handset called the Acer Liquid X2. That was just one of many products the company showed off, as they also unveiled a few laptops and a unique slate. That slate has one of the cooler product names we've seen this year, and it's called the Acer Predator tablet.
The Acer Predator won't allow you to go invisible in a jungle nor will it slay your enemies. That said, it's part of the company's new "Predator" gaming lineup which encompasses PC's laptops and a swanky curved G-Sync monitor. The Acer Predator is the company's Android gaming solution, and it's interesting to say the least.
The design of the Acer Predator tablet features four front speakers, so you'll have sound coming at you from all four corners. It's an 8-inch slate, but the resolution of the panel along with what lies beneath it is unknown. We're hoping for a QHD panel and a Snapdragon 810 or its equivalent, but anything is possible. It will also have haptic feedback for the display, but there's no mention of a controller or any gaming related accessories at this time.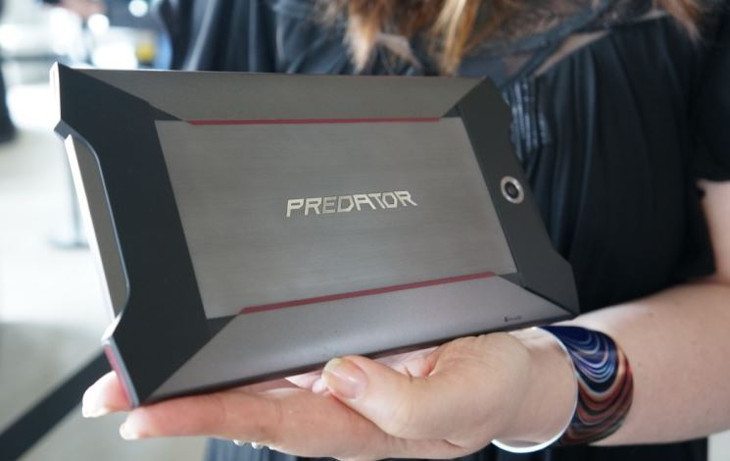 The Acer Predator is one of the more mysterious devices we've seen. Generally, we get a good look at the specs well ahead of any actual photos, but it appears to be the other way around with the Predator slate. Would you be interested in a dedicated gaming slate from Acer if the price was right?
via – Engadget