Samsung drops a teaser for the Samsung Orbis Smartwatch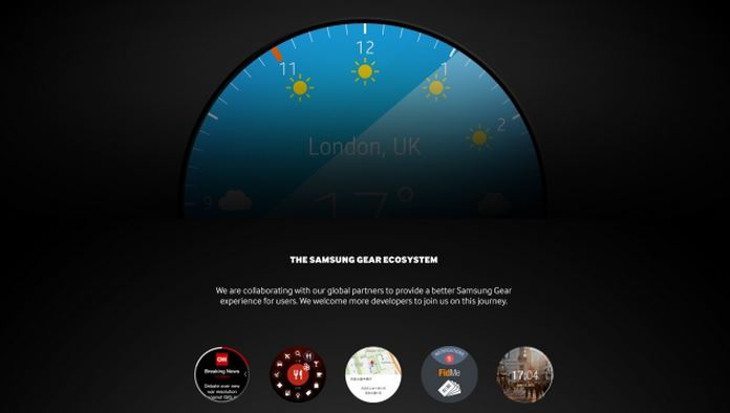 We've spent some time speculating on what the next Moto 360 would look like, but we haven't talked about Samsung's army of wearables much in 2015. We knew it was only a matter of time before we heard something from Sammy, and that's happened today as they dropped a teaser for what could be the Samsung Orbis smartwatch.
The Samsung Orbis smartwatch first crossed our radars back in January where it was rumored to make an appearance at MWC. That didn't happen, but several leaks let us know that a round Samsung smartwatch was definitely in the works. Today Samsung issues a presser giving us a glimpse of the upcoming device that will either be called the Orbis or the Samsung Gear A.
Samung's press release was put out to get developers interested in the new wearable by announcing the SDK ahead of launch. The photo simply says "Get ready for the Next Gear" and shows a large round watch face along with several smaller ones running specific apps. Aside from what was shown in the release, nothing else is known but one would assume we won't see Android Wear on the device.
We're not sure when we'll see the Samsung Orbis smartwatch or whatever Samsung ends up calling it, but is sure to be a looker when it arrives. The smartwatch is rumored to have top-tier specs to go along with the new round Super AMOLED display — let's just hope the price is right.
Would you be interested in a new smartwatch from Samsung if it's cheaper than the Apple Watch?
source: Samsung