Galaxy S4 Mini denied Android Lollipop update confusion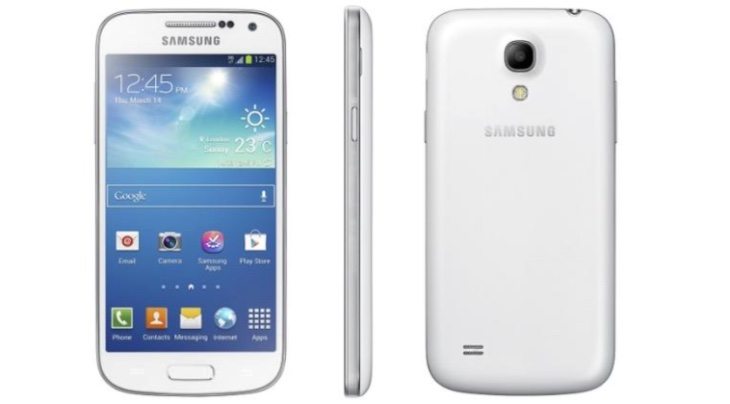 It has been a slow process tracking the rollout of the Android 5.0 Lollipop update to various devices, but many Samsung handsets have now received the update or are in the process of doing so. However, there could be some disappointment today among owners of the Samsung Galaxy S4 Mini, with news that this handset will be denied the Android Lollipop update, although there is some confusion about this.
Despite many thinking that Samsung had confirmed that Android Lollipop would come to all variants of the Galaxy S4, this no longer appears to be the case. The Lollipop update started rolling out for the Galaxy S4 former flagship back in late January, so the signs were looking good for the S4 mini. However, responses given by UK carrier Three to a customer query appear to indicate the very opposite.
When a customer asked when Android Lollipop might arrive on the network for the S4 mini, the carrier replied on Twitter that there were "no plans for Lollipop for the S4 mini due to memory limitation." When this response was queried because it didn't tally with previous information from Samsung, Three UK Support then replied, "Yes we've received confirmation from Samsung that this is due to a memory limitation within this device."
That seems certain enough but a further twist has been added. Another Twitter user pointed out that this was different to what has been said by Three Ireland. If you head to this further Twitter link you'll see that another customer with the S4 Mini who asked about the update was told it had been approved and was rolling out over the next few weeks. When that user queried this again after seeing the news from Three UK they were informed, "Our updates would be different from theirs, we have approved our version."
It's all rather mysterious, so although the Lollipop seemed to have been ruled out for the S4 mini at first, this might not be set in concrete for all users of the device in all regions just yet. It will be interesting to see how this pans out, and we'd like to hear from readers about this.
Have you received any communication from your carrier about whether the Lollipop update is coming to your Samsung Galaxy S4 mini? Do let us know and share that information with other readers by sending in your comments.
Via: Phone Arena