Xiaomi Mi 4i benchmarks tested and compared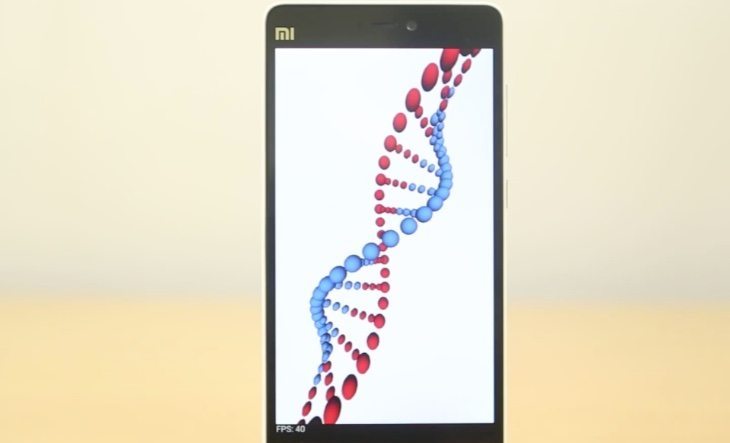 Last week the Xiaomi Mi4i was made official at an event in India, and this smartphone is likely to gather plenty of interest as an alternative to the Xiaomi Mi4. It's competitively priced and appears to have plenty to recommend it, including an octa-core processor. If you are considering it as your next smartphone you might want to check out some Xiaomi Mi 4i benchmarks tested and compared.
The first flash sale for the Xiaomi Mi 4i will be on April 30 on Flipkart and for full specs and price you can check out our launch article on the phone. It's always interesting to see benchmark results for new smartphones, and key specs for the Mi 4i include a Snapdragon 615 64-bit octa-core processor (with 4 cores at 1.7GHz and 4 at 1.1GHz), Adreno 405 graphics, and 2GB of RAM. It has a 5-inch IPS Full HD display (1920 x 1080 resolution).
So how will the Xiaomi Mi 4i fare in benchmark testing? We've embedded a YouTube video below this story that comes from Fone Arena and delivers the goods on this score. It shows numerous benchmark tests being run on the phone, and these are Quadrant, AnTuTu 5, Vellamo, Linpack, Geekbench 3, NenaMark 2, GFXBench, Basemark X, 3DMark Ice Storm Unlimited, and Basemark OS II.
After each test is conducted you'll then see a table that shows the score of the Xiaomi Mi 4i and where it stands against the results of numerous other smartphones. These vary by test but some of those it is compared with are the Xiaomi Mi4, Samsung Galaxy A5, Xiaomi Redmi 2 and Redmi Note, Micromax Yu Yureka, Lenovo A6000, HTC Desire, 820 and OnePlus One.
In the first test shown (Quadrant) the Xiaomi Mi 4i has the highest score, easily beating the rest of the competition. That's not the case for all of the tests, but for the majority of the time the phone is in the top half of the tables. When you watch the video below you can see all of the results in full and afterwards we'd appreciate your comments.
Are you satisfied with the outcome of this benchmark testing for the Xiaomi Mi 4i? Maybe you've already decided to buy this alternative to the Xiaomi Mi4?