Iris Scanning teased for the Vivo X5 Pro release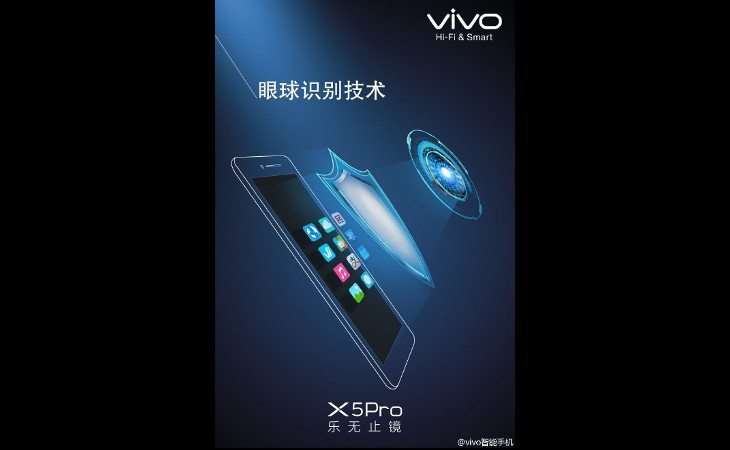 We've seen several smartphones tease iris scanning technology, and Samsung was even rumored to have one in the works for the Galaxy S5 last year. Well, that obviously didn't pan out, but Vivo is going full steam ahead with the tech for the Vivo X5 Pro release.
The Vivo X5 Pro has popped up here and there over the past few months, and we even got a render a few days back along with a possible Vivo X5 Pro release date of May 7th. Today, Vivo has taken matters into their own hand and dropped a nice teaser that gives quick glimpse of the upcoming device.
Vivo's official teaser shows a render of a device labeled as the Vivo X5 Pro. There's a shield of sorts in-between the phone and a robotic looking eyeball which is their way of telling us the iris scanning tech will be secure. The tech is said to use the veins in your eyes for recognition, which is something you definitely won't find on any current 2015 flagships.
While the teaser from Vivo didn't tip us off to any of the Vivo X5 Pro specs, we already have a good idea of what it will pack under the hood. That coupled with their iris scanning tech could make the X5 Pro a handset to keep an eye on if it gets a wide release.
via – GforGames    source: Vivo