LG G4 price and pre-orders for UK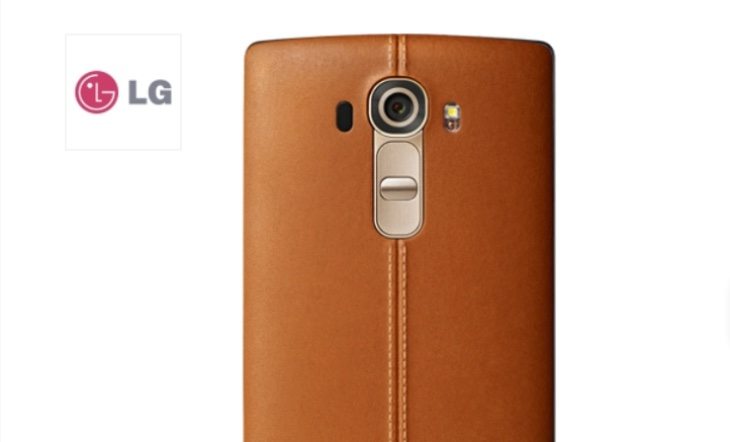 It was only yesterday that we saw the official unveiling of the LG G4 and this new flagship smartphone has plenty of people talking. Pricing wasn't announced at the launch event, but luckily sooner rather than later we now have some details on that. Read on for information on LG G4 price and pre-orders for the UK.
We know that the LG G4 will release today in its home country of South Korea, although dates for other regions haven't been officially announced yet. It's good news though that pre-orders are already up-and-running for UK buyers interested in the phone, and there are several retailers who now have prices listed.
Unlocked Mobiles has the phone up for grabs in three colour variants, metallic grey or gold, and also an option with a black genuine leather back. The standard colors are both priced SIM-free at £499.87 while the leather variety is a little more expensive at £529.87 so could be tempting to many potential buyers. Availability is listed for May 25th at the time of writing but these dates can sometimes change at a later stage.
Meanwhile online retailer Clove also has pre-orders for the LG G4 open. Here the phone is priced at £500 for black and gold standard colours while the leather version is even less of a difference at £525. Clove's availability date is currently showing as May 28th.
Amazon also has the phone listed where it has a price of £599.99 although this is likely to be unfixed and merely a representation of the price before the official UK launch. Amazon has an availability date listed of May 28th with the proviso that this is subject to change.
Finally Expansys doesn't have any date showing so far but has the G4 listed at £599.99 for the gold or metallic grey colours or £629.99 for the brown leather backed option. Many readers will want to know the full specs and more about the phone and you can find out all the details in our LG G4 launch article.
We'll be bringing you much more on the LG G4 over the coming days and weeks, including a hands-on comparison of it vs. the Samsung Galaxy S6 later today, so do check back with us from time to time. Do you have your sights set on the new LG G4 and are you about to order this new device? Drop us your comments in the box below.