Lenovo A7000 vs Lenovo K3 Note specs, buy or wait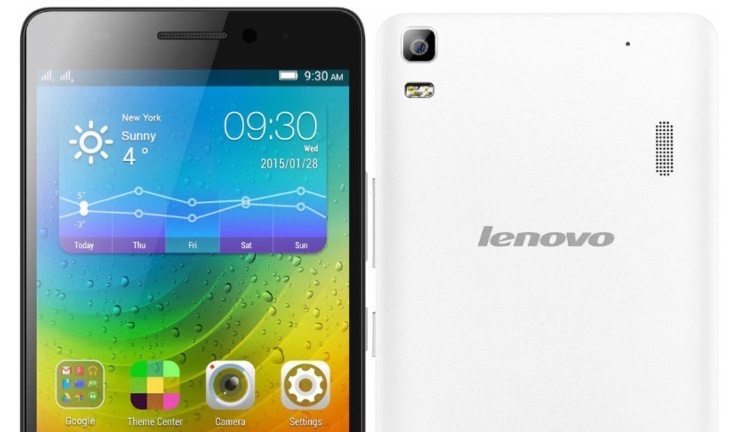 Lenovo is coming up with some very decently specced smartphones at affordable prices lately, and a recent arrival for the market in India is the A7000. This is in big demand in flash sales and will be joined soon by another phone from the company, the Lenovo K3 Note. Today we're looking at the Lenovo A7000 vs. Lenovo K3 Note in a specs shootout.
The Lenovo A7000 is already up for grabs in India while the K3 Note released in March in China and is expected to launch in India soon. The K3 Note is likely to have the higher price of the two (see more detail on this below), but what will the extra money get you? Let's take a look at the specs and more of these dual SIM devices to find out.
Processors
The Lenovo A7000 has a 1.5GHz MediaTek octa-core processor and Mali-T760MP2 graphics. The Lenovo K3 Note has a 1.7GHz MediaTek octa-core processor and the same graphics as the A7000.
Display
Both have 5.5-inch IPS displays. The A7000's has resolution of 1280 x 720 resulting in 267 ppi while the K3 Note has Full HD resolution of 1920 x 1080 and 401 ppi.
RAM and Storage
Both handsets have 2GB of RAM, and the A7000 has 8GB of internal storage that's expandable via microSD to 32GB. The K3 Note though has 16GB of internal storage, also expandable to 32GB.
Camera set-up
The A7000 has an 8-megapixel rear camera with autofocus and LED flash as well as a 5-megapixel front-facing unit. The K3 Note has a 13-megapixel rear camera with autofocus and dual-LED flash, and a 5-megapixel front-facing snapper.
Battery
The A7000 has a removable 2900 mAh battery while the K3 Note has a removable 3000 mAh battery.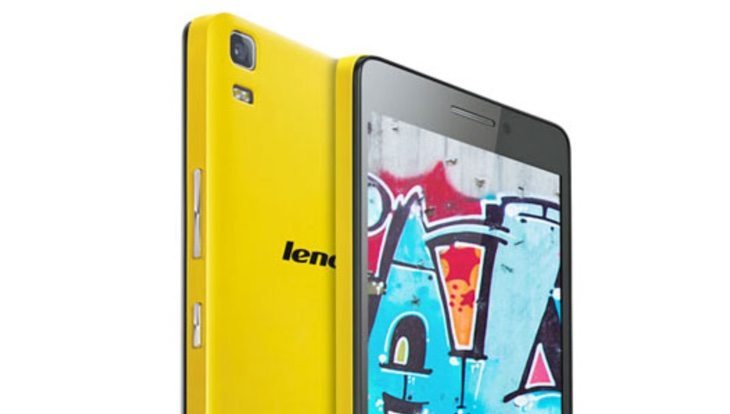 Connectivity
Both support 4G LTE, 3G, WiFi 802.11 b/g/n with WiFi hotspot, Bluetooth 4.0, GPS, and microUSB.
Operating System
Both run Android 5.0 Lollipop with Lenovo's Vibe 2.0 UI. The K3 Note (pictured above) will also launch on Android 5.0 Lollipop but with the Vibe 2.5 UI.
Dimensions and Weight
The A7000 measures 152.6mm x 76.2mm x 8mm and weighs 140g. Interestingly the K3 Note has exactly the same measurements specified, but weighs in a little heavier at 150g.
Price
The Lenovo A7000 is up for sale at Rs. 8,999. As we said at the top of this article, the price of the K3 Note hasn't yet been confirmed for India. However, the price of the Lenovo K3 Note in China is equivalent to around Rs. 9,220, and we've seen price expectations for India of between Rs. 9,999 and Rs. 10,999 for when it becomes available.
As these are both Lenovo phones you can expect that the build quality and after-sales service will be similar, and the designs also resemble each other. However, when solely looking at specs the K3 Note outshines the A7000 in just about every respect. The upcoming K3 Note has a faster processor, higher display resolution, more built-in internal storage, superior camera capabilities, and a slightly higher battery capacity.
Therefore the nub of it may come down to the price of the K3 Note when it releases to the market in India. If the price difference is not too much, then we would have to recommend opting for the Lenovo K3 Note. However, if there's a wider price gap than anticipated it will up to you to decide if it's worth paying the extra money or not. One more point to consider is that you can try to get hold of the A7000 now whereas the K3 Note hasn't yet arrived for India.
Taking all of the above into account we'd be interested to hear your thoughts on these two Lenovo smartphones. Are you more likely to purchase the Lenovo A7000 now, or are you going to wait for the Lenovo K3 Note to hit the shelves before you make up your mind? Do send us your comments to let us know.