Xiaomi Mi 4i gaming performance review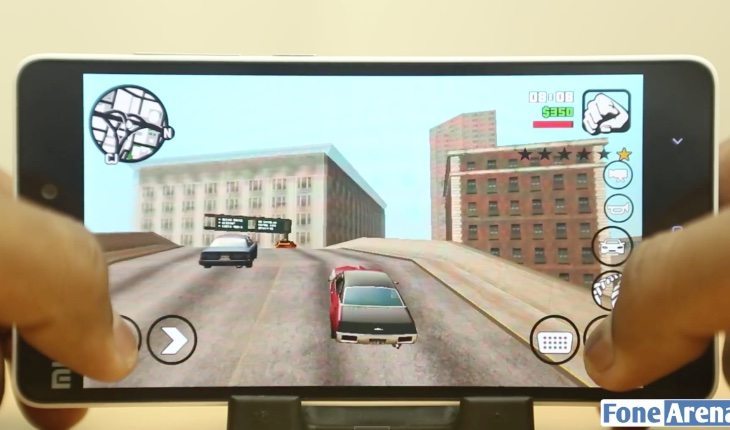 The Xiaomi Mi 4i was recently launched in India and is being sold via the flash sales system. This alternative to the popular Xiaomi Mi4 that released last year was teased as being a global handset so is likely to generate plenty of interest. If you're considering buying the Mi 4i and enjoy mobile gaming then you may like to take a look at the Xiaomi Mi 4i gaming performance review that we're sharing today.
This new handset offers real value for money and as a reminder of key specs it has a Snapdragon 615 64-bit octa-core processor, Adreno 405 graphics, 2GB of RAM, with 16GB of internal storage. It carries a 5-inch IPS LCD display with 1920 x 1080 Full HD resolution resulting in 441 ppi, has a removable 3120 mAh battery, and runs Xiaomi's MIUI 6.0 based on Android 5.0.2 Lollipop.
If you want to see full specs and more you might like to check out our specs and price comparison of the Mi 4i vs. Moto G 4G 2nd gen. On paper the phone sounds like it should offer a very decent gaming experience, but is that the case? To find out more we've embedded a YouTube video from Fone Arena below this post. It shows gameplay clips on the Mi 4i, and the games used are Asphalt 8, Modern Combat 5, Grand Theft Auto San Andreas, FIFA 15 Ultimate Team, and Riptide GP2.
The gaming review also aims to gauge whether the 2nd gen Snapdragon 615 processor has any overheating issues, as this was something that arose on the first gen chip. After each section of gameplay is shown you'll then see two scores given, one for graphics and the other for performance. For instance, for FIFA 15 UT the phone is rated as 4/5 stars for each.
At the conclusion of the video the reviewer also discusses whether the phone overheats. We'll let you find out when you watch the review below, but it's certainly worth taking note of this observation. You may also want to see some benchmark tests for the Mi 4i and how it compares to some other handsets in this respect.
When you've taken a look at this gaming review for the Xiaomi Mi 4i we'd be interested to hear your thoughts. Are you satisfied with its gaming performance? Do you have any concerns about overheating issues with the phone or not? We're always interested to hear your feedback so do let us know.