Lumia 735 from Verizon appears at the FCC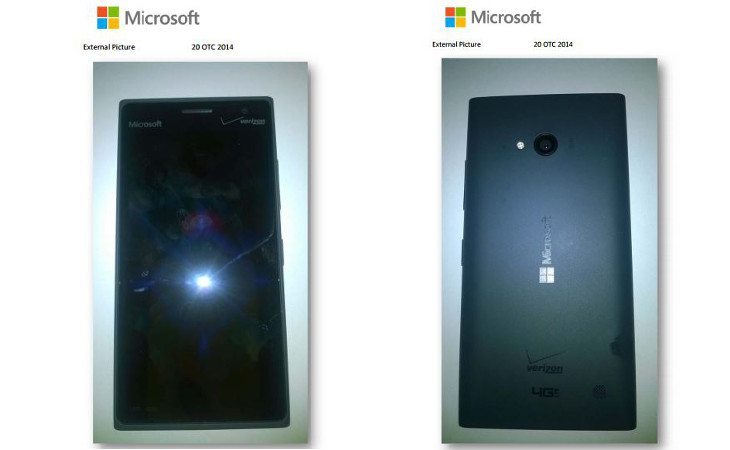 While other carriers in the states throw up promotions to pull new customers in, Verizon sits idly by and does their things. The company doesn't dabble with plan promotions as much as some of their competitors, but they do bring in a lot of new handsets. We've touched on several new smartphones headed to Big Red already this month, and you can now add the Lumia 735 to the list.
The Lumia 735 has appeared at the FCC, which means it's finally coming to the states for customers on Verizon. It's good news if you're in the market for a Windows handset and dig the Lumia brand, as the handset was well-received when it landed in the UK last year.
The version of the Lumia 735 headed to the U.S. is shown to have Microsoft branding on the front and back along with similar tags from Verizon. In terms of specs, you'll get a 4.7-inch 720p display, Snapdragon 400, 1GB of RAM, and 8GB of expandable storage. The handset has a 6.7MP snapper on the back to go along with a 5MP wide-angle selfie snapper on the front. Rounding things out are 4G LTE, Bluetooth, Wi-Fi, and Windows 8.1.
While it's nice to see the Lumia 735 finally show up at the FCC, we still don't have a release date for the device at this time. We expect that to change soon, and customers on Big Red will soon be able to choose between the LG Lancet and Lumia 735 if they're in the market for a Window-based phone.
via – Windows Central    source: FCC