Oppo R7 Plus specs appear alongside new renders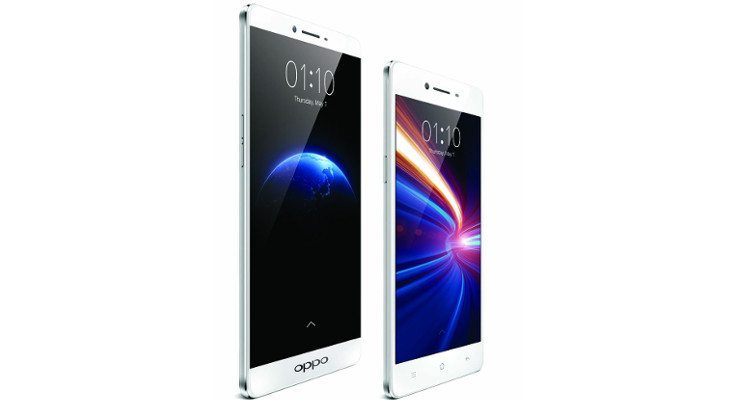 It's been gone through the rumor mill countless times, and over the past couple of weeks, things have even got official. The device we're talking about is the Oppo R7, which has appeared again today in new images alongside the Oppo R7 Plus specs.
The Oppo R7 Plus isn't as well-known as its normal-sized counterpart although we did get a brief glimpse of the handset yesterday. Both smartphones appeared in a short commercial giving us our first real look at the devices, and today we have new photos and a fresh set of Oppo R7 Plus specs. The new photos show that both smartphones share a bit of style, but the Oppo R7 Plus will have a fingerprint scanner on the back. It will also be sans physical buttons whereas the smaller version will sport the usual 3-button combo.
As for the Oppo R7 Plus specs, GFXBench shows it feature a 5.9-inch device with a resolution of 1,920 x 1,080. Under the hood, you'll find an octa-core MediaTek MT6795M chip coupled with 3GB of RAM and 32GB of storage. The cameras are listed at 8MP each, and it will ship out with Android 5.0 pre-installed. It's certainly not a world-beater in the specs department, but it will get the job done.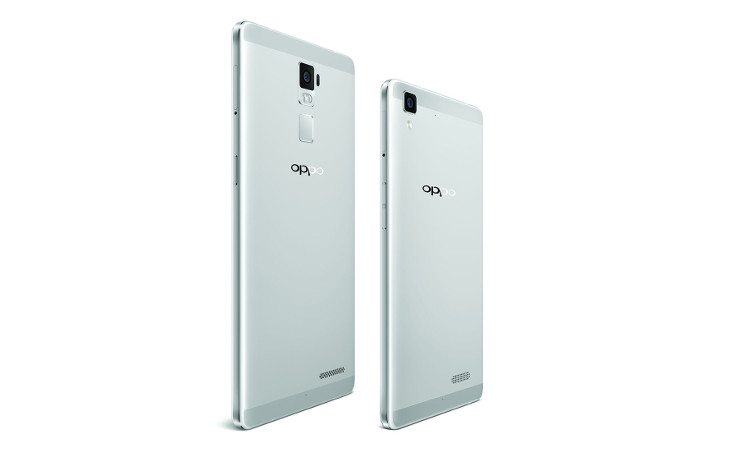 Oppo's new R7 lineup should prove popular with fans of the brand, but we're not sure either will attract much attention when compared to the Galaxy S6 or the upcoming Samsung Galaxy Note 5. They are a well-known brand, but don't do big global releases like other manufacturers, so the Oppo R7 and the Oppo R7 Plus may find themselves lost in the shuffle this year unless the price is right.
What do you think of the Oppo R7's compared to other companies 2015's flagships?
via – Pocketnow, GforGames    source: GFXBench, Oppo