Oppo R7, R7 Plus show up in ad video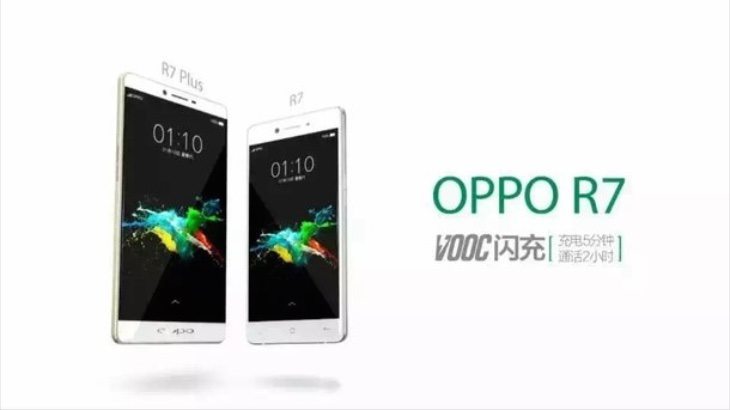 There have been plenty of leaks and rumors about the Oppo R7 smartphone over the last few weeks and months, including leaked images, an official render, and also a recent price indicator. Now there's a further look at the Oppo R7 and also an R7 Plus, which have shown up in an ad video.
Regular readers may remember an official render of the R7 that we showed recently, and then more recently we reported about two models that had just passed through the Chinese certification process. These were the R7c for China Telecom and the R7t for China Mobile. At the same time some specs of the phone appeared as well as suggestions that the R7 would be priced to compete against the Samsung Galaxy A7.
Now a commercial for the device in China has emerged, and the short ad also shows an Oppo R7 Plus, a larger version of the device. We've embedded the video below this article so that you can take a look, although of course the narration is in Chinese. The Oppo R7 is said to have a Snapdragon 615 64-bit octa-core processor, 5-inch display with Full HD resolution, 3GB of RAM, 16GB of internal storage, 20.7-megapixel rear camera, and a 2320 mAh battery. It's also claimed to be extremely slim.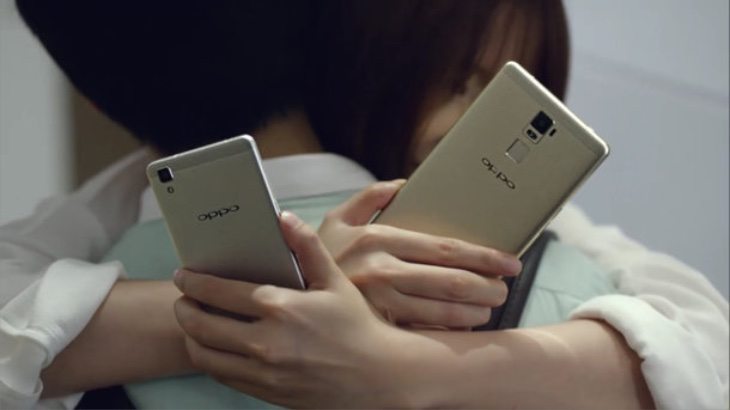 The larger Oppo R7 Plus is described as having 2.5D glass as has been previously rumored, and this makes it look as though it is virtually bezel-free. The phablet also has a fingerprint sensor on the reverse. It's worth noting that some of the rumored specs contradict others that have been mentioned previously, so it will be interesting to see both phones made official. This is expected to be on May 20 so do check back with us for more.
Do you like what you've seen and heard so far for the Oppo R7 and Oppo R7 Plus? Maybe you've already set your sights on one of these new smartphones?
Sources: YouKu AND Anzhuo.cn (Google Translated)
Via: Phone Arena