LG G Pad X 8.3 renders show Verizon's new slate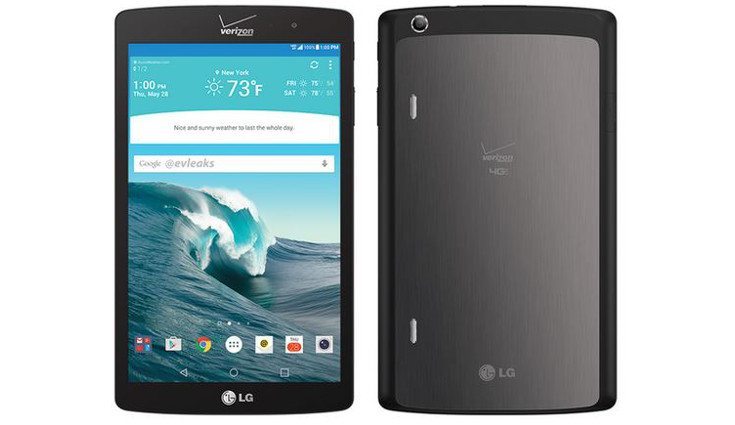 Yesterday we told you about several new gadgets headed to Verizon including the previously unknown LG G Pad X 8.3. What a difference a day makes as today we are getting a look at the slate courtesy of some slick new renders.
Big Red carries a slew of smartphones, and they are adding a few more soon with the Sony Xperia Z4 and LG Lancet. They are no stranger to slates, and yesterday @evleaks spilled the beans in regards to a new tablet from LG. We still don't know what the LG G Pad X 8.3 will have under the hood, but we do know what it will look like.
The LG G Pad X 8.3 renders show an attractive tablet that we assume is 8.3-inches. The bezels aren't the thinnest, but there are no physical buttons so you'll have plenty of screen to work with. The front shows a camera of an unknown size along with the usual Verizon and LG branding. The backside of the slate has the same branding, but with the 4G LTE tag and what looks like two small speakers. The rear camera is clearly visible as well, but that's all we can tell for now aside from the fact it runs Android 5.0.
The LG G Pad X 8.3 is still a bit of a mystery, but it's one we're curious to solve. Big Red has put a couple of low-powered, but affordable tablets in the past, so we hope the specs will match the look of the G Pad X when it finally arrives at Verizon.
source: @evleaks