Original Moto E Android 5.1 update begins rolling out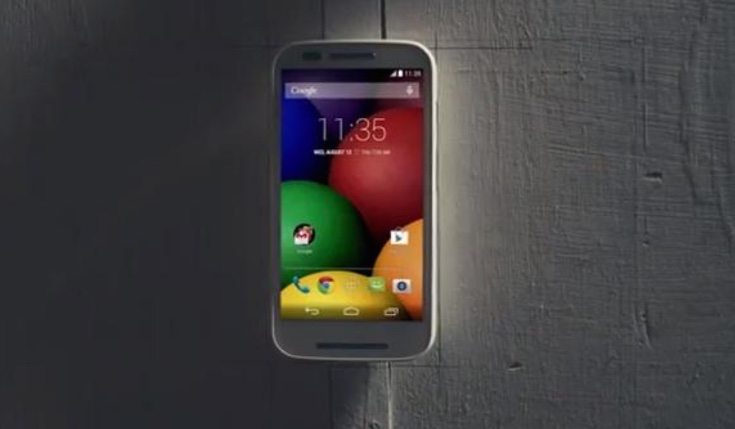 Good news today for owners of the first-generation Motorola Moto E as far as updates are concerned. The original Moto E Android 5.1 update is just beginning to roll out, hot on the heels of news last week of this Lollipop update arriving for the Moto E 2nd gen. This upgrade to the operating system has started to arrive for the Moto E first gen in India.
Motorola has gained a pretty good reputation lately for providing timely updates for its devices, and the fact that Android 5.1 Lollipop is now reaching the first Moto E only a week after the 2nd gen model is to be applauded. Owners of this device in India should soon receive notifications that Android 5.1 is ready an over-the update for the phone, and some may have already updated.
Usually these updates can arrive over the course of several days. However if you don't want to wait and want to check your phone manually for the update you can do so by heading to Settings followed by About Phone followed by Software Update. The upgrade has build number 23.21.25 and is sized at around 210MB. As usual we'd advise upgrading over WiFi and you should ensure that your device has at least 50% battery charge.
Motorola has already posted release notes for Android 5.1 for the first gen Moto E, and changes are the same as for the Moto E 2nd gen. There are plenty of benefits including performance optimizations, device security enhancements and much more. You can see the full release notes for this Moto E 1st gen update at this Motorola India page, as well as instructions for installing it.
We like to track the progress of Android upgrades, so why not let us know when you receive the 5.1 Lollipop update for your Moto E 1st gen? Also it would be good to know other regions that it arrives in, so do let us know where you are.
Via: NDTV Gadgets