New Indiegogo campaign lists the YotaPhone 2 for $550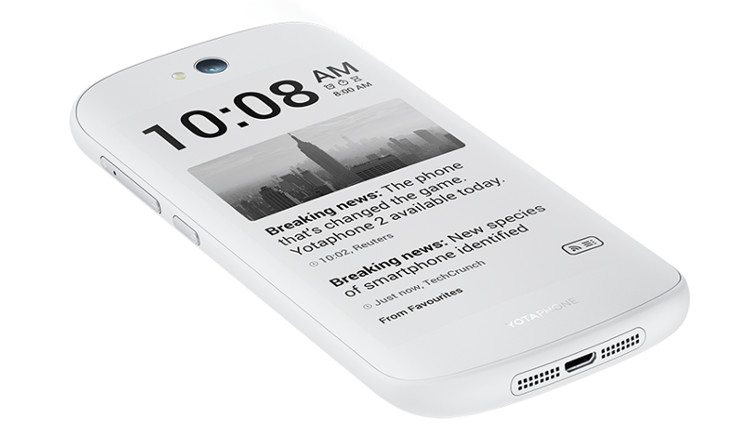 The YotaPhone 2 is one of the more interesting devices out there, and it is a handset that a lot of folks in the U.S. have been wanting to get their hands on. If you're one of those folks, the wait is almost over as the company has just fired up a campaign to bring the smartphone to the states.
Back in March, we learned the YotaPhone 2 would come to the states through unusual means. Indiegogo is the company's choice, and today they launched a new campaign on the popular crowdfunding site that will allow consumers located in the United States to snag a YotaPhone 2.
The YotaPhone 2 Indiegogo campaign is live, and in a matter of hours they have already surpassed their funding goal. The first "Early Bird" tiers that offered the phone up for $500 are long gone, but the standard price is set at $550, which is $50 off the retail price of the handset. That price will get you a YotaPhone 2 in Black or White with a bumper case, and the first units are set to ship out in August.
We won't rehash the features of the YotaPhone 2, so if you're unfamiliar with the device, you can read more about it here. If you are already sold on the concept of a dual-screen smartphone and are ready to order now, you can pick up the YotaPhone 2 for $525 + shipping for the next 48 hours as part of a special launch sale in the U.S.