Xiaomi Mi 4i two-day open sale for India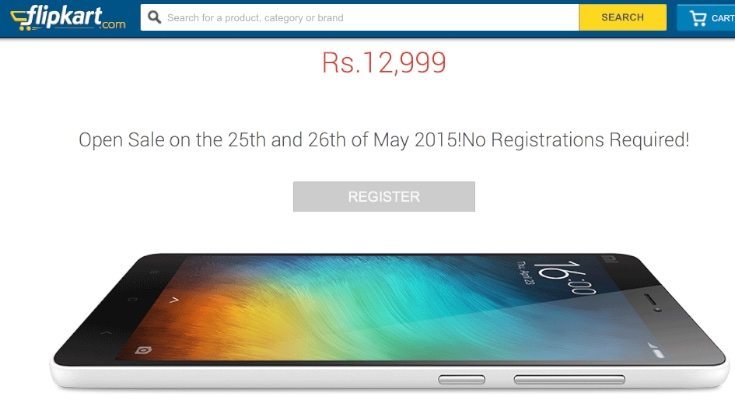 At the end of last month the Xiaomi Mi 4i arrived for India in flash sales via Flipkart. There has been plenty of interest in this cheaper alternative to the Xiaomi Mi4 and now there's some good news for interested buyers. The Xiaomi Mi 4i will be offered in a two-day open sale for India, so consumers should have a better chance of getting hold of one.
We've written many posts now on the Xiaomi Mi 4i including a specs comparison with the Moto G 2nd gen, benchmarks, gaming reviews and more. Therefore if you want much more detail on the phone head to any of those articles here. Many of the most popular smartphones on the market in India have been sold recently through flash sales, but not all buyers are keen on this as it requires the need to pre-register and very often the devices quickly go out of stock.
Now Flipkart has announced on its Xiaomi Mi 4i dedicated product page that the phone will be available on open sale for two days only, May 25th and May 26th. The price remains at Rs. 12,999 but this time no registrations are required although it's still the case that only the white color option is available.
If you've heard about an overheating issue affecting the Xiaomi Mi 4i that some owners of the phone have reported, we gave some news on this just yesterday. Xiaomi has acknowledged that this problem exists and has now released an update that should fix this concern, something you might want to bear in mind.
Are you going to take advantage of the two-day open sale for the Xiaomi Mi 4i in India? Let us know if you manage to be successful in obtaining this smartphone from Flipkart by sending in your comments.
Via: GSMArena