Gionee M5 will be powered by Dual Batteries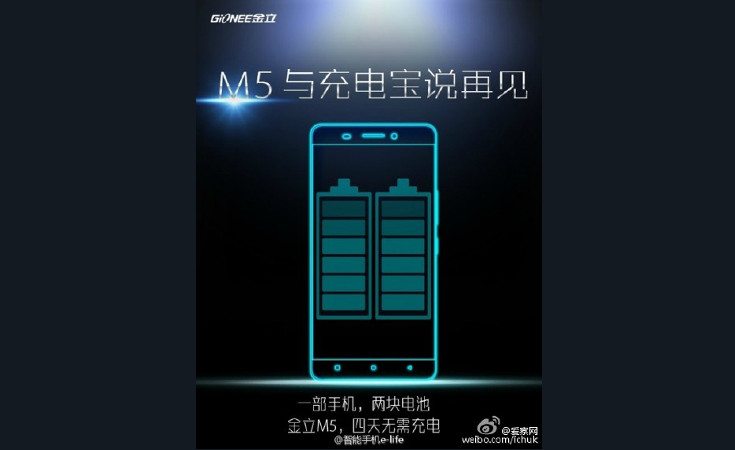 It was only last week we we're talking about a handset with dual batteries, and now we're back with another one. The Gionee M5 is going to be a battery behemoth thanks to its interesting setup, which is said to provide four days of juice.
The Gionee M5 is comparable to the recently revealed Innos D6000, which also has dual batteries under the hood. That said, they haven't announced the size of those batteries, so we're not sure if they will top the 6,000mAh mark set by the D6000 on come in somewhere under that. Battery saving features and other optimization will likely play a large part in getting you four days of power as well.
The teaser shown by Gionee doesn't tell us much, but it shows two batteries inside the handset. You'll be able to charge one while "using" the other, but that's about all we have to go on for now. There's been no word in terms of the display, specifications or any special features the Gionee M5 might have aside from the dual batteries.
We're not sure if dual batteries will become a craze, but we have seen several trends start on smartphones from the East before eventually winding up on global flagships. We'll keep you informed as we learn more about the Gionee M5 release.
Would you prefer big or dual batteries over other features like fingerprint scanners or QHD displays?
via - Gizmochina     source: Weibo