OnePlus Two launch date is tipped for June 1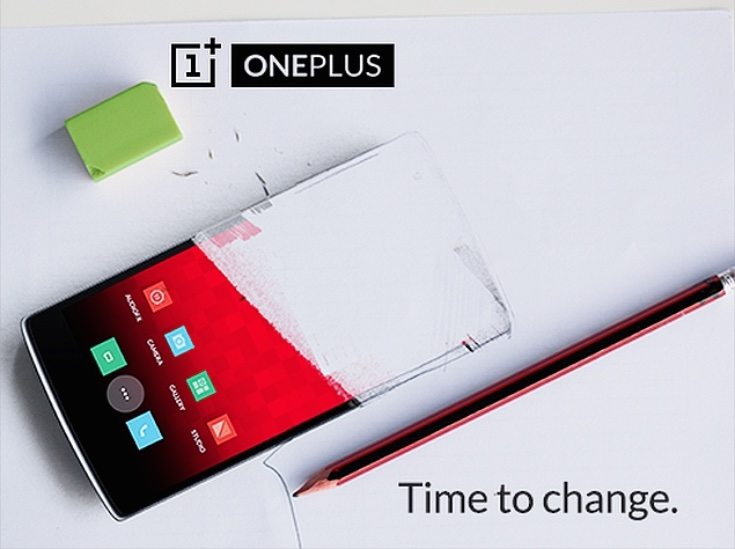 There's already a huge amount of interest in the upcoming OnePlus Two smartphone, and over the last few months the successor to the OnePlus One has been rumored for a release in Q3. Today we have some rather intriguing news on this as the OnePlus Two launch date is being tipped for June 1, just a few more days away.
The OnePlus One quickly became dubbed the 'flagship killer' when it released last year, and so it's unsurprising that the OnePlus Two is a hot topic at the moment. There has been news and leaks on the OnePlus Two for some time and just recently there have been indicators of the processor being used and also an approximate price. Last week we also reported on a benchmark appearance giving some specs for a handset thought to be the OnePlus Two.
Now we've heard of a teaser from OnePlus about a launch on June 1, and although it doesn't specifically state that it's for the OnePlus Two the signs certainly look promising. OnePlus said in a tweet, "We're always looking for ways to shake up the tech industry. And we think it's time for change. Find out more June 1." The teaser image shows a OnePlus One in a half-drawn and half-rendered state. Below it are the words, "Time to Change."
While we're waiting for Monday we'll quickly recap some unofficial specs of the OnePlus Two so far. They include a Snapdragon 810 processor, Adreno 430 graphics, a Full HD display, and 3GB of RAM. Other specs are thought to be a 13-megapixel rear camera, 5-megapixel front-facing camera, and a 3300 mAh battery, and it looks as though it will be running the Android 5.1 Lollipop operating system.
We'll stress that the above specs have not been confirmed, but hopefully we shouldn't have to wait much longer to find out for sure. All things considered, it's pretty difficult to imagine that the upcoming launch on June 1 is not for the OnePlus Two, especially with the teaser coming so soon after the benchmark spot.
Are you eagerly waiting for the OnePlus Two to be formally introduced? Do you have your fingers crossed for Monday? Let us have your comments.
Source: OnePlus (Twitter)
Via: NDTV Gadgets